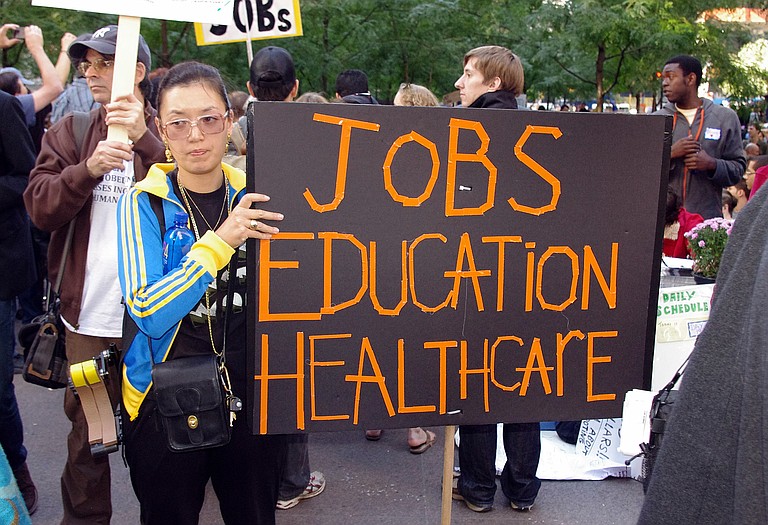 Mississippi's jobless rate rose for the second straight month in July, as the state's job market continued to stall.
Mississippi's jobless rate rose to 9.1 percent from 8.8 percent in June. The Bureau of Labor Statistics released the numbers Friday.
Nationally, the employment situation remained largely unchanged. The number of unemployed people and the unemployment rate remained unchanged at 12.8 million people and 8.3 percent, respectively.
In June, Hinds County's unemployment was at 9.1 percent, but those figures are not seasonally adjusted. Rankin and Madison counties had the fewest people out of work, with 5.9 and 7.2 percent unemployment, respectively.
Across the U.S., the unemployment rates for adults, teens, whites and African Americans also showed no change, while Hispanics experienced a dip in unemployment to 10.3 percent. Blacks have an unemployment rate of 14.1 percent while 7.4 percent of whites are out of work.
The jobless rates for Asians--6.2 percent in July and not seasonally adjusted--also did not change much.
Mississippi's jobless rate has been falling since hitting its post-recession peak of 10.9 percent in July 2011. That progress has reversed as the national economy continues to struggle.
The number of unemployed Mississippians rose to more than 121,000 from 118,000 in June, well below 147,000 from a year ago.
A separate survey of employer payrolls shows the number of nonfarm employees in the state fell for the third straight month and was also below its July 2011 level.
Employment in health care, manufacturing, leisure and hospitality sectors each saw growth.
The Associated Press contributed to this story.