Thursday, August 16, 2012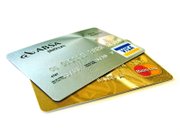 JACKSON — Go Direct Day is coming to help Jacksonians set up direct deposit payments for their federal checks before next year's deadline.
The U.S. Department of the Treasury is requiring all recipients of federal benefit checks--such as checks from the Social Security Administration, the Department of Veterans Affairs, Railroad Retirement Board, Department of Labor and Office of Personnel Management and Supplemental Security--to switch to paperless payments by March 1, 2013.
"We're strongly encouraging citizens of Jackson and surrounding areas who are receiving a federal benefit check to switch to electronic payments before the March 1, 2013 deadline," Jackson Mayor Harvey Johnson Jr. said. "The City of Jackson is thankful for our partners who will continue to educate and inform citizens of this important transition."
Mississippians receive 107,922 paper checks every month--72,237 from Social Security and 35,685 from Supplemental Security Income. That ranks the state No. 19 for highest federal check volume. More than 85 percent of Mississippians who receive federal benefits--639,738 of them--already receive electronic payments. Getting the other 14.43 percent to switch to direct deposit will save taxpayers $1,191,459 annually in work force salaries and supplies, according to the treasury.
In California, the country's most populous state, the government will save more than $5 million annually.
The city of Jackson has teamed up with the Treasury Department, the Federal Deposit Insurance Corporation's Alliance for Economic Inclusion, the Social Security Administration, United Way and the Salvation Army to hold Go Direct Day Aug. 22 from 9 a.m. to 2 p.m. at the Salvation Army Corps Community Center at 570 Beasley Road.
"Electronic payments provide a safer, more reliable way for federal beneficiaries to receive their payments," said U.S. Treasury spokesperson Walt Henderson. "We are continuing to provide check recipients with information about how to make the transition while helping them through the change."
At the event, local financial institutions will be on hand to help citizens open a checking or savings account, and they will also offer financial education classes.
Those switching to electronic billing also have the option to apply for a Direct Express debit MasterCard. The cards are issued by Dallas, Texas-based Comerica Bank, which provides the cards as the treasury's financial agent. The debit card comes with no sign-up fees, monthly fees or overdraft charges and no credit check is required to enroll, according to the Go Direct website. The card can be used wherever MasterCard is accepted, including ATMs.
For those who already have a checking or savings account, Go Direct has teamed with hundreds of financial institutions across the nation, including local banks like BancorpSouth and Regions Bank.