Wednesday, August 15, 2012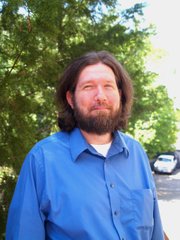 Congratulations to all the Olympians from (or with ties to) Mississippi. You were all classy, no matter if you won or lost, earned a medal or didn't.
Thursday, Aug 16
NFL (7-10 p.m. Fox): Cincinnati Bengals quarterback and wide receiver sensations Andy Dalton and AJ Green head south to face Matt Ryan and Julio Jones of the Atlanta Falcons.
Friday, Aug 17
NFL (7-10 p.m. Fox "My 35"): Drew Brees and the New Orleans Saints finally get a preseason game at home when they play the rebuilding Jacksonville Jaguars. ... NFL (7-10 p.m. Fox) Detroit Lions face the Baltimore Ravens in a battle between two of last year's playoff teams.
Saturday, Aug 18
NFL (6 p.m.-midnight NFL Network): It's a double-header on the NFL Network. The defending Super Bowl Champion New York Giants face the New York Jets, then the Dallas Cowboys on the San Diego Chargers' home turf.
Sunday, Aug 19
NFL (7-10 p.m. NBC): Indianapolis Colts quarterback Andrew Luck—the first overall pick of this year's draft—gets to show off his skills in prime time on the road against the defensively tough Pittsburgh Steelers.
Monday, Aug 20
NFL (7-1 0p.m. ESPN): Tom Brady and the New England Patriots host Michael Vick and the Philadelphia Eagles on Monday Night Football.
Tuesday, Aug 21
Basketball (9-11 p.m. ESPN 2): Fresh from winning Olympic gold, Maya Moore leads the Minnesota Lynx against fellow gold-medal teammate Sue Bird of the Seattle Storm.
Wednesday, Aug 22
Baseball (7-9 p.m. ESPN): The Little League World Series continues on ESPN as the field dwindles down until the international and U.S. championships Aug. 25.
The ESPN series "30 for 30" returns with a new documentary. The night before Halloween, catch "Ghost of Ole Miss." You can watch the first two seasons streaming on Netflix; they're well worth it.