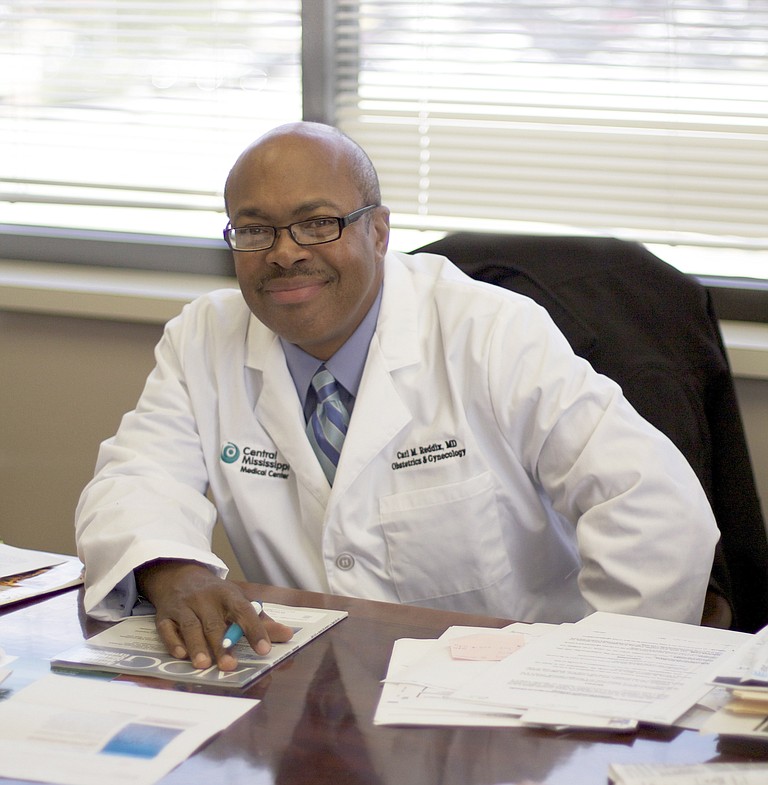 Hinds County is searching for a new medical provider for the Hinds County Correctional Facility after current provider Reddix Medical Group turned in a letter of resignation July 26.
Reddix Medical Group, headed by Dr. Carl Reddix, terminated its contract with Hinds County, effective Aug. 31. In the letter, Reddix cited the main reasons his company would no longer provide care at the facility: a lack of county-provided nurses and non-medical staff at the jail making medical decisions.
As part of the its contract with Reddix Medical Group, Hinds County is supposed to provide registered nurses and licensed practical nurses 24-hours a day, seven days a week at the jail. Reddix claims the county has failed to do so. In the letter, Reddix said that during weekend and overnight hours the inmates "rarely have nurses with any license inside.
Reddix also claims that security, non-medical personnel, removed inmates whom psychiatric staff placed on suicide watch from the watch.
He said that both accusations violate the inmates' constitutional right to health care.
The county has had the contract with Reddix Medical Group for 16 years. Reddix said his group first terminated their contract with the county in November 2010, but that they signed a new contract in January 2011.
Reddix said the jail is worse off now, in terms of nursing coverage, than it was in 2009 when he first terminated the contract.
Safety was also a concern that led Reddix to terminate the contract. He sent the letter five days before the July 31 disturbance at the jail, when inmates took over at least two of the four housing units in Pod C for nearly 12 hours, and left the pod uninhabitable and in need of major repairs.
An inmate beat up one of the psychiatrists his company contracted to work at the facility in April, Reddix said. Security issues at the jail have led to inmates assaulting multiple guards since the start of 2012, Reddix claims.
Hinds County Sheriff Tyrone Lewis said in an interview with WJTV last week that Reddix Medical Group was in breach of contract for not providing psychiatric care as outlined in its contract. Reddix said no one has ever notified Reddix Medical Group of any breach of contract, and that his group continued to provide the care, even after an inmate assaulted a psychiatrist.
The issues of safety have only become a concern in recent months, Reddix said. He said his group has shown they are committed to providing quality care to all those in the facility.
"The practice of providing constitutionally guaranteed correctional medical services does require a close/cooperative working relationship between all stakeholders--security, nursing staff, physicians, and the Board of Supervisors," Reddix wrote in the letter of termination. "I have endeavored to avoid any perception of becoming a lightning-rod of mistrust, questionable motive or purveyor of negativity. Hopefully, a mutually satisfactory end point will soon be obvious; and we look forward to following the process through, with a new direction toward a clear record of competency."