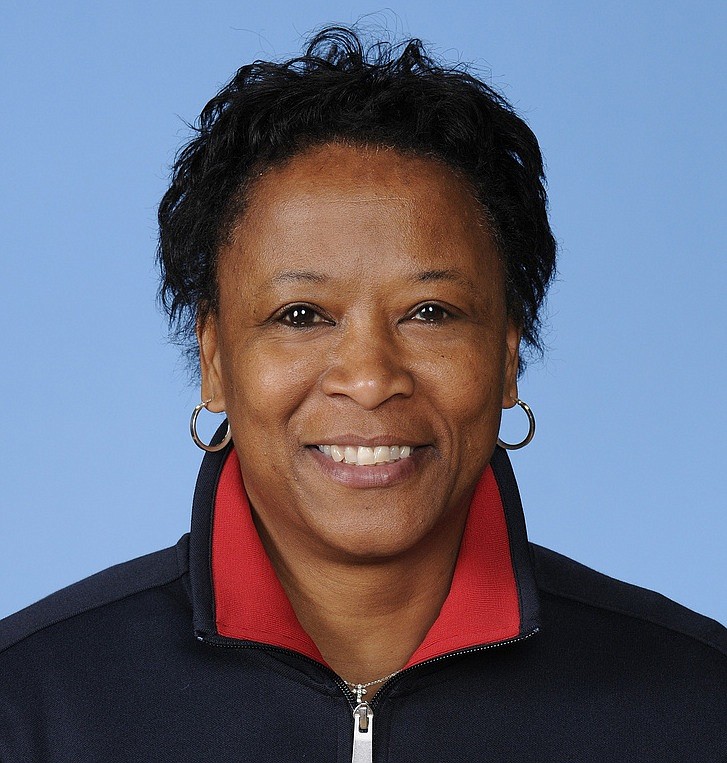 The U.S. Olympic women's basketball team--which many Olympic fans regard as a favorite to win a gold medal this year--is on a 20-year, 34-game Olympic victory streak. University of Connecticut head coach Geno Auriemma leads the team from the sidelines this year, but he will have plenty of help from assistant coach Jennifer Gillom. The former University of Mississippi star has coached alongside Auriemma since 2009.
Born in Abbeville, Miss., in 1964, Gillom first made a name for herself on the Lafayette High School basketball team. She committed to Ole Miss after graduating from Lafayette. Gillom was the second-highest scorer in Ole Miss' history, scoring 2,186 points during her time on the team. Her sister, Peggie Gillom-Granderson, was the highest scorer with 2,486 points. During her time at Ole Miss from 1982 to1986, Gillom helped lead the Rebels to a 103-23 record, with three SEC West titles and four NCAA Tournament appearances. That included two trips to the Sweet Sixteen in 1983 and 1984 and two appearances in the Elite Eight in 1985 and 1986.
Gillom became the Southeastern Conference Female Athlete of the Year, the Kodak All-American and the NCAA Midwest Regional MVP during the 1986 season. She was also a four-time All-SEC first team selection.
After graduating from Ole Miss, Gillom played overseas in Italy, Greece, Spain and Turkey. The Phoenix Mercury signed Gillom in 1996. She spent six years with the Mercury, then joined the Los Angeles Sparks. Gillom ended her playing career in 2003.
Gillom was a member of the 1999 WNBA West All-Star team and was named first team All-WNBA 1997 and All-WNBA team second team in 1998. Her team advanced to one WNBA Final in 1998, but lost to the Houston Comets.
No stranger to international basketball, Gillom won a gold medal in the 1987 Pan American Games and a gold medal in the 1988 Seoul Olympics. Overall, Gillom has won five gold medals and one silver medal in a lengthy international career.
Besides working for Team USA, Gillom is an assistant coach for WNBA team the Washington Mystics. She was also head coach for the Minnesota Lynx and the Los Angeles Sparks.
Gillom was inducted into the Women's Basketball Hall of Fame in Knoxville, Tenn., in 2009.
The women's basketball quarterfinals are Aug. 7, the semifinals are Aug. 9 and the gold medal game is Aug. 11.
NBC, MSNBC, CNBC, NBC Sports Network and Bravo are some of the television channels broadcasting Olympic coverage this year. Check your local listings for specific times.