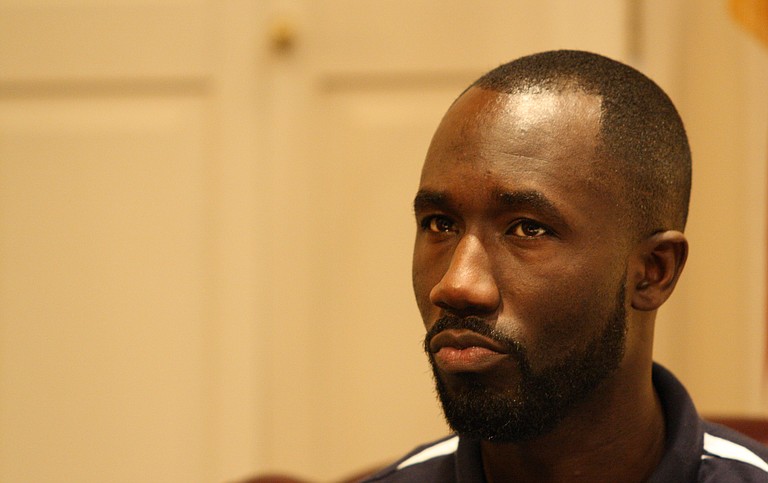 JACKSON — New Jackson City Council President Tony Yarber has shaken up of the council's committees, including adding two new committees to the list.
Councilman Chokwe Lumumba, Ward 2, will chair the new Education and Youth Ad Hoc Committee. Quentin Whitwell, Ward 1, will chair the new Economic Development Committee.
Yarber, who represents Ward 6, said he talked to each council member and discussed which committees they are passionate about and their experience with each one. He said Lumumba's concern for education and youth was the reason he made Lumumba chairman of the Education Committee, for example.
Both Yarber and Council Vice President Charles Tillman, Ward 5, are former school principals, which might make them more logical candidates for the position. Yarber said, however, that with his and Tillman's leadership roles on the council, he did not think either should chair a committee. He said they are both on the Education Committee, though, and will help guide it with their experience.
One of the first goals for the committee, Yarber said, is getting youth more involved in the council's work. He wants the council to have a citywide youth council, similar to the one Mayor Harvey Johnson Jr. leads from his office.
The second goal is to get the council more involved in selecting school board members. Previously, the mayor nominated people to the school board, and the Council usually approves the nominations with little review, Yarber said. He wants the Council to know every candidate the mayor considers.
"When (the mayor) knows (he's) got a nominee coming up, (I want him) to brief the council on the nominee and give the Education Committee time to research them," Yarber said.
Whitwell was a no-brainer to chair the Economic Development Committee and the Legislative Committee, Yarber said, with his experience in dealing with developers and legislators at his private law practice. Whitwell is also a registered lobbyist.
Lumumba will serve as vice chairman of the Economic Development Committee.
"I wanted to be sure I had two interests at the table," Yarber said. "Lumumba brings his interest of making sure any development of projects is in the best interest of the city and the citizens. Whitwell brings experience working with people around the country on economic development with his work as an attorney."
LaRita Cooper-Stokes will chair three committees--the planning, rules and Water/Sewer Ad-Hoc committees--the most of any council member. Yarber said he is not worried about Cooper-Stokes showing up to meetings, despite her less-than-stellar attendance record to date.
"She's (a) very smart lady, and she's eager to work," Yarber said.
Lumumba will also chair the Transportation Committee. Frank Bluntson, Ward 4, will chair the Inter-Governmental Committee.
Yarber said he didn't want to overload Lumumba or Bluntson, because they are both running for mayor in next year's election. He expects them to miss some meetings due to campaign efforts and does not want that to hinder committee meetings.
Margaret Barrett-Simon, Ward 7, will chair the Budget Committee, which she has chaired before. Yarber said he was impressed with her previous work on the committee and her ability to find money to fund needed projects. He also said he sees eye-to-eye with her on most budget issues.
The Council must approve the two new committees, Education and Youth Ad-Hoc and Economic Development, before they officially take effect. All other committee assignments took effect Aug. 1.