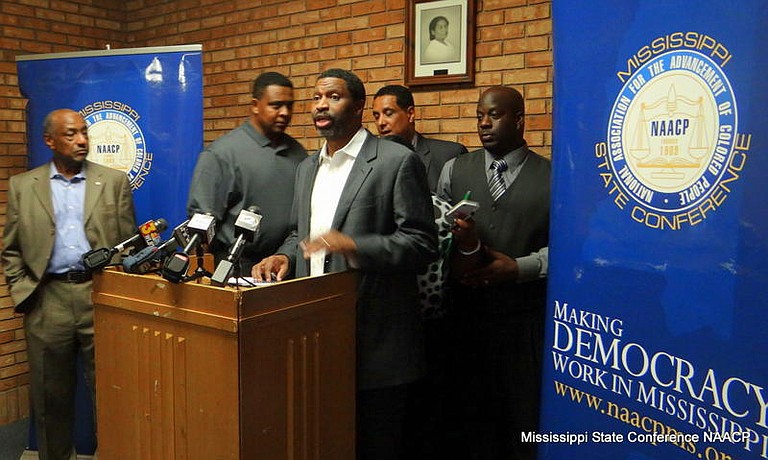 JACKSON — On July 22, Johnny Lee Butts went out for his usual morning stroll near his home east of Como in rural Panola County. But this time Butts, 61, did not return home.
An automobile struck and killed Butts, who is black, that morning. Law enforcement authorities arrested the 17-year old driver, who is white, and being held in the Panola County Jail under a $300,000 bond.
District Attorney John Champion told the Associated Press that the 17-year-old and another teenage passenger were also charged with burglarizing a church several miles from Butts' home.
Wilbur Colom, an attorney for Butts' family, told the Jackson Free Press Wednesday afternoon that two other passengers were in the vehicle: a 15-year-old and an 18-year-old. Colom said he doesn't understand why the other passengers are not charged with leaving the scene of the collision. After striking Butts, the passengers offered Butts no aid, Colom said.
"He was left on the street like road kill," he said, adding that one passenger did contact the police hours after the incident.
The Mississippi NAACP urged state and federal authorities to investigate whether Butts' death was racially motivated. Champion said his office is investigating that possibility as well.
Colom is also watching the handling of the case to make sure the incident is not treated with "less seriousness than it deserves," he said. The fact that the passengers are white in a predominantly African American community suggests the teens may be members of high-profile families.
"We don't want favors for those involved," Colom said. "This is a small community, and there's a possibility that some (of the passengers) might be protected."
Champion said he expected the case to go to a grand jury yesterday, Aug. 1, meaning news of an indictment could come at any moment. Colom said his clients will wait for the criminal process to play out before they decide whether they will seek civil damages.
The Associated Press contributed to this story.