Wednesday, August 1, 2012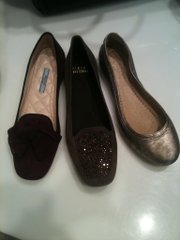 There comes a time when an issue of importance forces you to take a public stand. It can be hard to do when it's a divisive issue that elicits strong feelings on both sides, resulting in impassioned discussion even among friends. I know that some of you will disagree with my stance, but I can no longer remain silent and have to speak out against this problem. So here it is: I am vehemently anti-pajamas in public.
My decision to speak out about this stems from a recent encounter. One Friday morning, I breakfasted at a nice sit-down establishment. Around me, businesspeople conducted breakfast meetings; girlfriends chatted over eggs benedict—in short, this was not the Waffle House at 3 a.m. And then I glanced at the adjacent table to see a woman eating an omelet while wearing a T-shirt and flannel pajama pants with smiley faces printed on them.
I was appalled.
Here's the thing: To me, putting on actual clothes says to the world, "I respect you (the people who have to look at me) and myself enough to put my best self forward." It shows that I think enough of myself and the people around me to care. It makes me feel better, carry myself differently and even perform better. It's like my law-school classmate's theory for exams: "Dress better, test better."
Additionally, it's inevitable that the one time I go out looking like a slob, I run into everyone I know—or someone who I should know. It's always best to be prepared for chance encounters. Next time you're in the produce aisle, you might run into the person who could be your next client, boss, friend or lover. You never know.
I can't pinpoint the moment when sleepwear started creeping into the collective consciousness as acceptable clothes to wear outside the confines of one's home, but I suspect it coincided with the advent of telecommuting. When people work from home, they may not get dressed. Ever. Combined with a general loosening of traditional rules of etiquette and fashion in favor of casualness, we've now reached the point where people can't exert the energy to put on a garment with a waistband before heading out into polite society.
To this I boldly say, "Poppycock." In fact, loungewear (against which I have no beef in its proper context) is so ubiquitous that it inspired a number of trends and items easily incorporated into a look. I propose that for the same amount of effort it takes to pull on your drawstring jammies, it is possible to put together a comfortable and stylish ensemble.
To test this theory, I hit the stores. At 4450 (4450 Interstate 55 N., 601-366-3687, fortyfourfifty.com), Kim McMullan recommended loungewear-inspired James Perse tees and tunics. Made of perhaps the silkiest cotton I've ever felt, they are a great way to enjoy blanket-soft comfort against your skin throughout the day. When paired with an Amour Vert long striped cotton skirt that pulls on as easily as pajama bottoms, you'll have a laid-back and comfortable outfit. Another option: a cowl-neck James Perse tunic that people often wear to Pilates class. Pull it over leggings, slip on ballet flats and voila: as easily as pulling on a T-shirt and flannels, you've got a pulled-together look.
On the issue of shoes, since New York Fashion Week, it's become clear than men's smoking slippers inspired a footwear trend for fall. It's just one more example of bedroom style moving into the mainstream in a wearable way. I stopped by Maison Weiss (Highland Village, 4500 Interstate 55 N., 601-981-4621, maisonweiss.com) to see if they had any "shoespiration" and found plenty: Prada suede smoking-slipper flats in rich fall hues, Stuart Weitzman with jeweled accents and cute Frye gold-leather ballet flats.
Lastly, I don't think anyone can argue with the fact that tousled "bedroom hair" is anything but sexy. I checked with stylist Brian Brower of Tangle Boutique and Salon (3000 N. State St., 601-987-0123) for tips on how to achieve that look. He recommends using two Alterna products to achieve a bed-head look with loose waves. First, apply a quarter-size amount of Curl Shape Activator to towel-dried hair and then layer in four to six pumps of Caviar Beach, twisting the hair around your fingers. Dry with a diffuser on low heat, separating the waves with your fingers, and you'll look sexily "undone."
So there you have it: You can be comfortable and lounge-y without wearing your fuzzy slippers outside the house. It really does take minimal effort. Try it: you'll feel better—and those around you will appreciate it, too.
Bedroom Eyes
I don't know about you, but I find that whole morning-after, smudged, "I slept in my makeup" look totally dirty sexy. To find out how to achieve it, I enlisted makeup artist Dustin King ([email protected], 601-408-2406).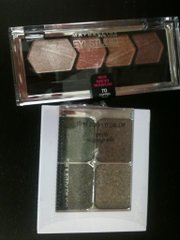 The first and most important lesson on the subject came in the form of a very stern warning from King: "Do not sleep in your makeup!" He reminded me that makeup is, after all, dirt, so sleeping in it invites a laundry list of unpleasant problems like breakouts, clogs and generally unhealthy skin. But starting with a clean face, you can create a look that says, "Yes, I may have had a sleepover last night … aren't I quite the minx?"
According to King, the bedroom look is more about texture than color, and a good mantra is "less is more" for achieving a worn-in effect. A matte finish is not the way to go here; instead, use a base product that leaves you dewy. He recommends using a stain or cream color on your cheeks and lips to get a light wash of color.
The eyes are the focus of a morning-after face. Remembering that it's all about texture and that eyelids usually get shiny over time, King likes using a pearl or semi-metallic shadow. He forgoes using primer on the lids so the makeup starts to break down like it would overnight. He adds that creasing and a "silhouette" version of a smoky eye work with this look, as long as you make sure it's smudged.
As far as colors for your morning-after look, he prefers warm-toned colors saturated closely to the lash line both for intensity and to contrast the white of the eye. To make sure that it's smudged and sexy, use your fingers as applicators; the skin-to-skin application will help melt the products into your face.
With that, you're ready to head out into your day … and keep folks wondering about what fun you must have had last night.