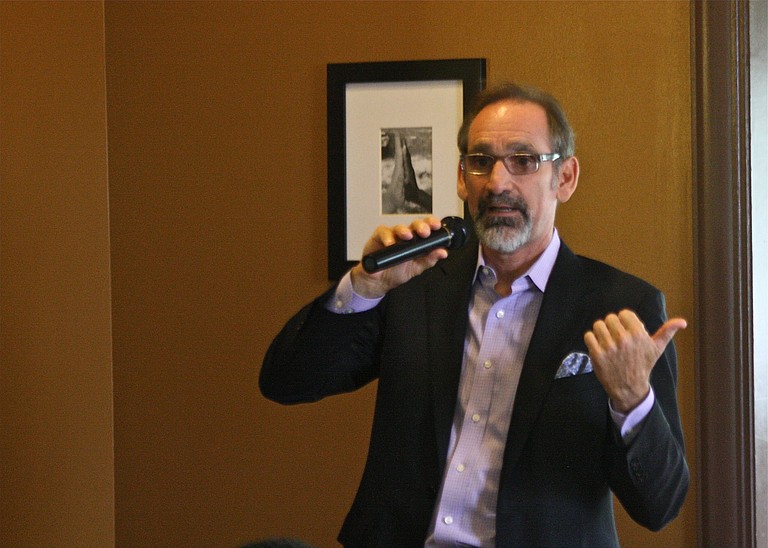 Mississippi Arts Commission Executive Director Malcolm White said today that it is key for citizens to help educate legislators on the importance of the arts in our communities by inviting congressmen, city council members and other officials to arts events.
The rhetoric of the Republican-controlled state legislature and Gov. Phil Bryant this year has been pro-business, education reform and economic development, which has left many scratching their heads over proposed cuts to arts and education funding, White said. Bryant is calling for a 15-percent budget cut to the Mississippi Arts Commission in his first yearly budget proposal.
"Believe me, no one is more familiar than I am about how difficult it is to talk to a policy maker, an elected official who really doesn't understand the arts at all, (and) why they should fund public funding of the arts," White said. "Often, my avenue to a policymaker is through their children. Many of the conservative Republican leaders that now run this state have children who are artists. So, I just go where the artists are."
White said he also uses a faith-based approach to the arts to try to convince legislators.
"In Mississippi, the churches hire more musicians than all the nightclubs combined," he said. "So often, people don't equate faith-based, church religion with the arts, but I've never been in a church that didn't have stained glass, music and children's activities that are usually based in theater. They're our strongest proponents of what we do."
With the Internet nearly ubiquitous, an artist's work can be discovered across the globe without them ever leaving Jackson. But creating communities in Mississippi where artists will want to live is paramount to growing the state's arts culture and economy, White said.
Mississippi already has the artistic history, he said, artistic community is what it needs for the future. When that is done, Mississippi will be a place that will not only keep artists here, but will draw in artists from other states.
"Kids come to me all the time and say, 'I'm thinking about leaving Mississippi to go to an arts college, because we don't have an exclusive arts college,'" White said. "I will say, 'I left when I was young because I was seeking something different than this.' We don't say to people, 'Don't leave.' We say, 'If you leave, we want to create a place that you'll want to come back to.'"