Wednesday, April 25, 2012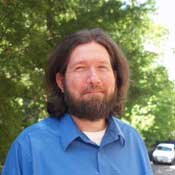 Make sure the remote is working. This week holds the NFL Draft, NBA season end and playoffs start, plus MLB and NHL playoffs.
Thursday, April 26
NFL Draft (7-10:30 p.m. ESPN or NFL Network): Round one of the NFL Draft is live and in prime time. It's worth watching just to see how high Fletcher Cox goes.
Friday, April 27
NFL Draft (6-10:30 p.m. ESPN or NFL Network): Rounds two and three of the NFL draft should provide good value for your favorite team.
Saturday, April 28
NFL Draft (11 a.m.-7 p.m. ESPN or NFL Network): The NFL Draft wraps up with all-day coverage of the fourth through seventh rounds.
Sunday, April 29
College baseball (1:30-4:40 p.m. CSS): Ole Miss wraps up a three-game SEC series at Mississippi State after the Rebels defeated the Bulldogs to win the Governor's Cup last week.
Monday, April 30
English Premier League Soccer (2-4 p.m. ESPN 2): Manchester City faces Manchester United in a game that could wrap up the EPL title for United with a win.
Tuesday, May 1
MLB (6-9 p.m. Sports South): The Atlanta Braves host the underperforming Philadelphia Phillies in game one of a three-game series.
Wednesday, May 2
MLB (6-9 p.m. SPSO): Atlanta looks to put Philadelphia further behind them while chasing the surprising NL East-leading Washington Nationals.
The NBA Playoffs begin on Saturday but are not on The Slate since nothing is set in stone. Just about all the spots are locked in, but seeding could change for nearly every team before the season ends Thursday night.