Wednesday, April 25, 2012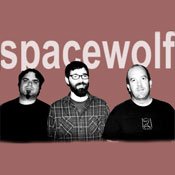 If you have been reading my column for a while, you know a few things about me: I like records, sneakers, hip-hop, funk, reading and the occasional dose of rock 'n' roll. You also probably know that going to see live music is a huge part of my life.
For as long as I can remember, I have gone to great lengths to see all the music I can. Sneaking into the now-defunct Midnight Sun on Capitol Street in high school? Yes. Driving 12-plus hours more times than I care to admit to see obscure hip-hop acts? Yes. Losing feeling in my right hand while holding my finger in the air to beg for a ticket for three hours during a blizzard to get into a String Cheese Incident show at the Boulder Theatre? Yes. (We did get into the show right after they started. I literally had to sign the credit card receipt with my left hand.)
For much of my live music career, I have had to drive or fly long distances to see the shows I wanted to see, and that is fine. Road trips are usually a whole lot of fun, but tiring. When Catherine and I lived in Boulder, Colo., the music came to us. We saw more underground hip-hop acts in three years within walking distance of our house than we had seen in the previous 15 years combined. Red Rocks, arguably the best outdoor venue in America, was 35 minutes away.
In Colorado, convenience kept us from traveling for music; we simply didn't have to do it. In the three years we've been back in Jackson, we have traveled out of the state fewer than five times for music. We try to catch one Phish show a year, and we didn't even do that last year. If my 20-year-old self came to the present in a Delorean to confront me today, he would not have any idea who he was talking to.
In the past, local music was an afterthought—something we did when we were in town for the weekend. Now, local music is all we do. At first, it was out of sheer laziness, but more recently, we stay local out of pure choice. Catherine and I have been lucky enough over the past couple of years to become friends with a whole lot of folks in the Jackson music scene, I think mainly because we are so ubiquitous. I mean, after 20 or so Spacewolf shows, Murph has no choice but to be our friend, right?
It has really hit me recently that because of this, seeing music in Jackson has taken on a whole new dimension. At open-mic poetry at Suite 106 a few Saturdays ago, I thought about how amazing it is to see my friends do what they love to do and how lucky I am to get to pay to watch them do it. I know that sounds strange, but it is true. These are folks I share meals with and talk about life with, and I get to pay them $5 to do their thing. Catherine and I have come to realize that, to us, that is far more special than standing on the back of a lawn at an amphitheater eight hours away from home to barely hear a band.
I encourage all of you to get out and support local music as much as you can. There is something for all of us. We have a hip-hop scene that rivals anything I have experienced in bigger cities—creative, cutting-edge rock bands, jazz, blues, electronic music and everything in between.
Remember when there used to be nothing to do in Jackson? Now we find it hard to keep up. What a good problem to have. Get out there and be a part of it. Spend a few bucks, and show the home team some love.