Wednesday, April 25, 2012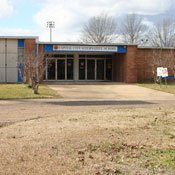 The Jackson Public Schools district may lose its accreditation due to how it has disciplined students with disabilities, tracking them into lower-quality education at alternative schools rather than helping them stay in their schools and improve.
The Mississippi Department of Education complied with a Jackson Free Press public-records request last week that revealed that JPS' recent accreditation problems, which may be resolved in an April 26 hearing, stem from a complaint that the Mississippi Youth Justice Project filed against the district in September 2010. The MYJP, a project of the Southern Poverty Law Center, alleged that schools suspended students with emotional disabilities and behavioral issues or sent them to the alternative school, rather than working to help them stay in school.
At a teleconference of the state Commission on School Accreditation March 12, MDE officials presented a timeline of JPS' noncompliance of accreditation standards that begins with the MYJP complaint.
The complaint alleged that JPS shuffled students with behavioral problems from their home schools to the Capital City Alternative School, where they made little to no academic or behavioral progress. When they returned to regular school settings, the complaint said, they were even farther behind academically, and their behavioral challenges had not been addressed.
"Both of these factors create a revolving door through which students cycle between CCAS and their regular schools without receiving any real benefit at either placement," the complaint said.
The MYJP, filing on behalf of nine JPS students, sought to reform how the school system administers special education services and discipline.
"The significant loss of instruction time (through suspensions) has caused Petitioners to fall farther and farther behind academically, and this factor has contributed significantly to their placement in more restrictive educational environments," the complaint said.
Most of the nine students, in grades 8-12 at six different schools, had emotional disabilities, although two had learning or intellectual disabilities.
In a November 2010 report of its investigation into the complaint, MDE's Office of Special Education found that JPS had "failed to address the ongoing pattern of behavioral and/or emotional concerns of the student cases reviewed."
The state ordered the district to submit a plan for improvement and warned that, under the Individuals with Disabilities Education Act, if JPS did not resolve all deficiencies within a year, it would "adversely affect the accreditation status of the school district."
MDE assigns each district one of four accreditation statuses--Accredited, Advised, Probation or Withdrawn--which depend on how well the district is complying with mandatory processes and standards. JPS' rating has slipped from Accredited in the 2008-2009 school year to its current probationary status.
The IDEA, as the federal law is called, is designed to ensure that children with disabilities get services they need, which are often denied during disciplinary processes due to their tendency to act out due to their challenges. The IDEA website, idea.ed.gov, states that the law "governs how states and public agencies provide early intervention, special education and related services to more than 6.5 million eligible infants, toddlers, children and youth with disabilities." The federal law has long been the center of controversy due to its expense to public-school districts that have to provide the needed services.
In its complaint about JPS, Southern Poverty Law Center attorneys Corrie Cockrell and Sheila Bedi wrote that the IDEA regulations amount to a "hollow promise for many JPS students."
"The School Districts' wholesale IDEA violations have forced many students with disabilities into an endless cycle of punitive and unlawful removals from the classroom environment," the attorneys wrote. "As a result of these removals, students lag far behind their peers academically and as a result grow increasing(ly) frustrated with school and in some instances 'dread' attending school."
Instead of providing the required services, they alleged, JPS chose to "repeatedly punish (the students) for behaviors related to their disabilities." And JPS' habit of transferring students with disabilities to the Capital City Alternative Schools created "an unlawfully segregated environment in which students with disabilities are isolated and repeatedly punished for manifestations of their disability." These habits, they warned, "cut short the life chances of countless JPS students."
The 50-page complaint detailed examples of students whose rights MYJP believed had been violated. The Jackson Free Press reported last year, and in a cover story earlier this year by Valerie Wells, that JPS has admitted that Capital City staff have handcuffed students to metal railings in the gymnasium, leaving them there for hours. Students have alleged, through MYJP, that school "enforcement" officers handcuffed middle-school children for infractions as minor as not wearing a belt.
The JFP reported that a 14-year-old boy, who wore a stocking cap to class, supposedly threw his papers on the ground and refused to do his schoolwork, so officers cuffed him to the railing. At the end of the school day, they removed the cuffs, which left marks on his wrists, but school officials refused to get him medical attention.
At the April 26 hearing, JPS will make its case for keeping its accreditation status. Losing accreditation would mean JPS students could not participate in after-school activities, including sports, band or choir.
The MYJP complaint came during the time that Lonnie Edwards was superintendent at JPS. The board voted in December 2010 not to renew Edwards' contract. Since last summer, former JPS superintendent Jayne Sargent has been acting as the district's interim superintendent while the search for a new district leader is under way.
A spokeswoman for Sargent has said that JPS is "glad to have this opportunity to meet with the accreditation commission," and feels confident about its responses. Both current and past board members told the Jackson Free Press that Sargent is working to correct the problems. "We know we need to do well by special-education students; we need to give them, along with every student, the opportunity to do the best that they possibly can," JPS board member George Schimmel said earlier this month.
  
See the timeline:
JPS_Timeline.pdf