Wednesday, April 25, 2012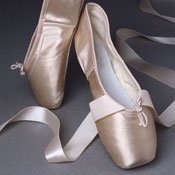 On Saturday, April 28, Ballet Mississippi presents "Collage" at the Jackson Academy Performing Arts Center (4908 Ridgewood Road, 601-362-9676). The performance is a compilation of ballet and music with works from eight composers and seven choreographers.
The music for "Collage" includes classical, contemporary and Celtic selections. You'll hear works from Mozart to Patsy Cline along with traditional Irish tunes. Choreographers range from Catherine Bishop to the company's artistic director David Keary.
Dancing the Pas de Deux from "Don Quixote" are Ballet Mississippi's artist-in-residence Mikhail Ilyin, now in his fifth year with the American Ballet Theatre in New York City, and Maria Riccetto, also from ABT.
"Collage" begins at 7:30 p.m., and tickets are $12 to $15.
Ballet Mississippi's Lower School Performance is Thursday, May 3, at 6 p.m. at Thalia Mara Hall (255 E. Pascagoula St.) .The performance features classical music specifically written for children.
For more information and tickets, visit http://www.balletms.com.