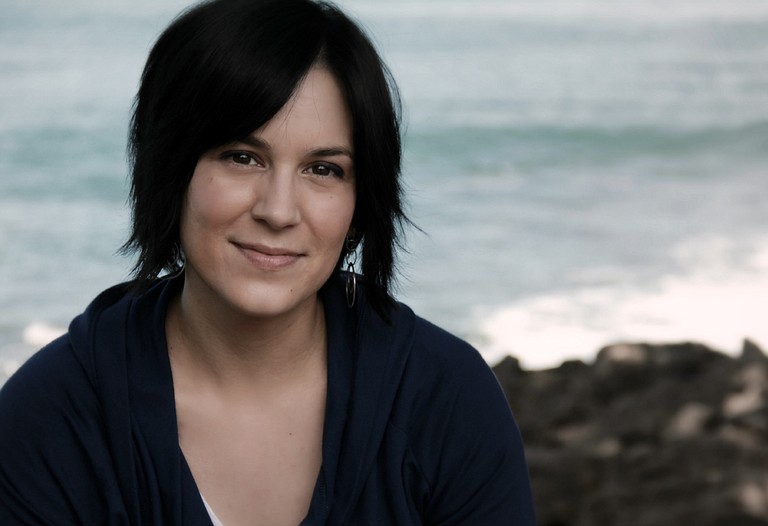 Thousands of military spouses across the country have felt the stab of multiple deployments that take their loved ones away. One soldier's wife found a way to express her pain while giving back to other military families.
Olivia Perez-Breland found comfort in music after her husband left home several times for army duty. The Jackson native and self-taught guitarist wrote "There You Go Again," to deal with her husband's multiple deployments. The song is quickly becoming an anthem for military families. It tells the story of her husband leaving, as Perez-Breland prays for his safety and his return.
"There has been a lot of stress among people here in our military community, just because of the back-to-back deployments and the ongoing separations because of various training exercises," Perez-Breland said. "I just felt inspired to write a song that speaks to that reality. I had no idea it would touch so many people."
After "There You Go Again" won second place at the 2011 Operation Rising Star competition at Schofield Barracks in Hawaii, Shawn Pimental of Koops2 Entertainment picked up the song for his indie record label. While the label was producing the single, Perez-Breland came up with the idea for the video, which includes footage of actual families saying goodbye as their loved ones leave for military duty.
"These were all close and dear friends to me," Perez-Breland said. "I really wanted to capture them on video before they left. It was very rushed, because they were leaving in a matter of weeks, so I had to, in a matter of days, come up with an entire storyboard, find a videographer (and) schedule shoots. It was crazy the way it all just fell into place.
"It was very important to me to use those guys, because those guys have just blessed me and meant so much to me over the years."
The video has received more than 18,000 views on YouTube as of this morning. The song is available on iTunes; iTunes will donate half of the proceeds to the Fisher House Foundation, which provides free lodging to families of injured soldiered while they receive medical care. According to its website, there is at least one Fisher House at every major military center in the United States, and they serve more than 17,000 families annually.
While her job as a wife and mother of two girls doesn't allow her to make music a full-time gig, Perez-Breland said she has written a few more songs that she hopes to record with Pimental before she leaves Hawaii at the end of May. The Army will transfer her husband to in June. Once Perez-Breland and her husband move, she said she wants to continue a long-distance working relationship with Pimental and continue to write and record music.