Wednesday, April 18, 2012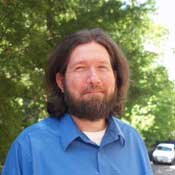 Have there been two bigger chokes in the Stanley Cup playoffs than the Pittsburgh Penguins and Vancouver Canucks? Both favorites could be out before this is printed.
Thursday, April 19
College Baseball (6:30-10 p.m. ESPN U): Mississippi State hosts Tennessee in a three-game series that both teams need to win to help their conference tournament chances.
Friday, April 20
NHL Playoffs (7-10 p.m. CNBC): Original-six team the Detroit Red Wings hits the road to face the upstart Nashville Predators in game five of a seven-game series.
Saturday, April 21
NHL Playoffs (6-9 p.m. NBCSN): Eastern Conference top seed New York Rangers (an original-six team) faces the dangerous Ottawa Senators at home.
Sunday, April 22
NASCAR (noon-4 p.m. Fox): NASCAR goes to Kansas for the Sprint Cup STP 400 from the Kansas Motor Speedway; Brad Keselowski is the defending winner.
Monday, April 23
MLB (9 p.m.-midnight FSS): The Atlanta Braves start a three-game series against the now Magic Johnson-owned L.A. Dodgers.
Tuesday, April 24
NBA (7-9:30 p.m. TNT): One day before the regular season ends, two playoff teams meet as the new big three of the Miami Heat travel to meet the old big three of the Boston Celtics.
Wednesday, April 25
NBA (7-9:30 p.m. ESPN): On the final day of the regular season, the New York Knicks might need a win at home against the L.A. Clippers to make the playoffs.
One more week until the NFL Draft starts next Thursday. New Orleans Saints fans will have to wait until the third round and 89th overall pick before they are on the clock.
Follow Bryan Flynn at http://www.jfpsports.com, Facebook and @jfpsports.