Wednesday, April 18, 2012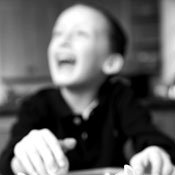 Ask for More Arts brings artists into classrooms to integrate arts with other subjects. In four years, AFMA has exposed thousands of students to creative writing, theater, song writing and visual arts, expanding horizons and improving academics.
On April 21, Ask for More Arts presents An Evening of Hope with Nicole Marquez at the Arts Center of Mississippi starting at 6 p.m. Enjoy hors d'oeuvres, live music and see the art created in JPS schools.
Keynote speaker Nicole Marquez is a professionally trained actor and dancer, Marquez nearly lost her life in a fall several years ago. Her story—doctors told her she would never walk again, much less dance—is moving and inspiring.
Tickets are $20. Call 601-969-6015 for more information, and visit http://www.ppsjackson.org for information on the Ask for More Arts program.