Wednesday, April 18, 2012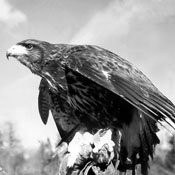 Celebrate arts, music and community April 21, when St. Andrew's Episcopal School presents Arts on the Green.
At this family-friendly event, browse artists and craftsmen's booths. Attend art workshops with William Goodman, Candy Cain and Easely Amused. See a falconry display, check out the latest 'tween-age fashions or enjoy live music, face painting, a petting zoo and many more activities. Even buy raffle tickets for a year of tuition to St. Andrew's.
Admission is free; individual event prices vary. The fun kicks off at 10 a.m. at St. Andrew's North Campus (370 Old Agency Road, Ridgeland). Visit http://www.stapresents.org for more information.