Wednesday, April 11, 2012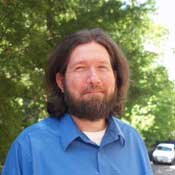 It somehow seemed fitting that a guy named Bubba won a golf tournament in Augusta, Ga. Do those green jackets come sleeveless?
Thursday, April 12
Ole Miss travels to Georgia in an SEC baseball clash in a series the Rebels really need to sweep. (7:30-10:30 p.m., ESPN U)
Friday, April 13
Last time there was an NHL playoff game in Vancouver, it ended in riots. Hopefully game two of the Canucks and Los Angeles Kings series features no rioting. (9 p.m.-midnight, NBCSN)
Saturday, April 14
Catch NASCAR racing on a Saturday night in the Samsung Mobile 500 from Texas Motor Speedway with Matt Kenseth as the defending winner. (6:30-10 p.m., Fox)
Sunday, April 15
Watch a good NBA double header starting with Miami at New York in game one and Dallas taking on the Lakers in Los Angeles to finish up. (noon-5 p.m., ABC)
Monday, April 16
Take some aggression out on Tax Day by watching the best Eastern Conference hockey team, the New York Rangers, face the Ottawa Senators in game three of their seven-game series. (6:30-9:30, CNBC)
Tuesday, April 17
Mississippi State and Ole Miss meet at Trustmark Park in Pearl for one baseball game and on TV if you can't get tickets. (7:30-10:30 p.m., CSS)
Wednesday, April 18
The Atlanta Braves wrap up a three-game series against the New York Mets at home in Turner Field. (noon-3 p.m., SPSO)
The NFL draft is fast approaching. Tweet @jfpsports and tell us who your favorite team should pick to take it to the next level.