Wednesday, April 11, 2012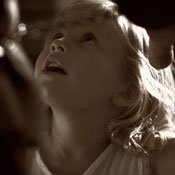 The Crossroads Film Festival, a four-day event beginning Thursday night, April 12, shines the spotlight on producers, screenwriters, directors, cinematographers, actors and musicians from Mississippi.
"There's a record number of 70 films with connections to Mississippi," says Nina Parikh, co-founder of the Crossroads Film Society and co-director of this year's festival. "It's crazy. The first Crossroads screened 70 films, and this year we have that many films with Mississippi ties."
Now in its 13th year, Crossroads has been an important vehicle for emerging film talent to build up festival notches and develop industry credibility. For instance, in 2003, Crossroads screened a short Tate Taylor and Brunson Green film called "Chicken Party," which starred a then-unknown Octavia Spencer. Nine years later, Spencer won the Academy Award for Best Supporting Actress for her performance in Best Picture-nominated "The Help," set in Jackson, which Taylor directed and adapted for the screen and Green produced.
This year's festival reflects growth in the Mississippi film industry. "Mississippians are telling their own stories, instead of having other people come here and tell them," Parikh says. The list of Mississippi talent participating in films and workshops crosses the entire landscape of the state, so we have a lot of ground to cover.
Thursday evening kicks off with "Table Readings of Scripts by Mississippians" at New Stage Theatre. Professional actors read from John Gibson's "Memphis Leg" and John Stenmark's "River of Destiny." Mississippi native David Sheffield, screenwriter of "Coming to America," "The Nutty Professor" and other Eddie Murphy vehicles, and actress and screenwriter Joey Lauren Adams, who now lives in Oxford, lead a discussion afterward.
The creepy thriller "Rites of Spring" headlines Friday at Malco Grandview Theatre. The film has Mississippi connections galore from producer Wes Benton (whose film credits include visual effects for "The Chronicles of Narnia: The Lion, the Witch and the Wardrobe" and "I Am Legend") to cast members Katherine Randolph, Marco St. John, Hanna Bryan, Amile Wilson and Andrew Breland.
The short film "The Best Day," by Clarksdale native Coop Cooper, tingles the audience's nerves before "Rites of Spring."
The festival also has a slate of workshops and seminars. Well-known actor Gary Grubbs ("Will and Grace"), a Prentiss native, leads an interactive film- and television-acting seminar Saturday. Filmmaker Cindy Meehl, originally from Jackson, holds a workshop on translating a good idea into an award-winning film. Meehl's documentary "Buck" won the Audience Award at the 2011 Sundance Film Festival and was on the short list for Oscar nominations. I'll be participating in Saturday's filmmaker legal clinic sponsored by the Intellectual Property Section of the Mississippi Bar.
On Sunday, National Geographic's "The Quest for the Lost Maya" stars Millsaps professor and archaeologist George Bey. Hattiesburg native Jeremy Zipple produced and directed the documentary. The companion piece, "Millsaps in Yucatan: Celebrating 10 Years of Education Through Preservation," directed by Lida Gibson and produced by Gibson and Don Warren, takes a journey with Bey and his students at Millsaps' Kaxil Kiuic Bicultural Reserve.
Crossroads features six documentaries by the Mississippi State University's School of Architecture. "All these films have to do with local sustainable food and renewable energy," Parikh says. "How do people survive in this economy and world? It comes down to the local level."
More traditional southern documentaries on race are plentiful and include: "Yazoo Revisited" by David Rae Morris, who recounts the racial history of Yazoo City during his father, Willie Morris', lifetime; Ben Guest's "The South Will Rise Again"; "Growing Our Own" by Tom Beck and Phil Scar­borough; Candace Harralson's "April's Way"; and "B.R.E.A.T.H.E." by Yvetta "Kai" Williams. Other Mississippi short docs include "Savage Tales" and a wonderful, well-rounded selection from the Barefoot Workshops in Clarksdale.
Mississippi was ground zero for civil rights, but what about gay rights?
"Mississippi: I Am," featuring 'N Sync's Lance Bass, addresses the issue of homosexuality. When Bass announced that he was gay in 2006, many in Mississippi rejected him, he says in the film. He feared that Mississippi could never change. "Then last year, after the story on Constance McMillen and her request to take her girlfriend to prom, Lance saw a positive change happening here," Parikh says.
"The Skinny," directed by Hattiesburg's Patrik-Ian Polk, the award-winning writer and director of "Punks," covers three action-packed days of sex, drama, secrets, lies and laughter.
In the feature-length documentary "The Fifty-Nine Team," director Micah Ginn explores the personalities and stories behind one of the greatest college football teams ever assembled: the 1959 Ole Miss Rebels.
Narrative short films come in all shapes, forms and genres, such as "Old Oak," "Almost Perfect" by Jackson native Natalie Irby, "Illumination," "Going Toward Love," "The Fall of Henry," "Bitter Shoes," "Moon Pie," "Tupelove," "Humble Circumstances," "Gypsy Heart" and Alex Warren's "Young Bros," a coming-of-age film. It wouldn't be a film festival without Mississippi actor Johnny McPhail. He's in the comedy feature "25K." Also, look for some wonderful locally produced animated films and music videos.
A new wave of Mississippi filmmaking begins at home.
The Nitty-Gritty
The 13th Annual Crossroads Film Festival runs from Thursday, April 12, through Sunday, April 15. The festival features more than 130 films, of which more than 70 are made in Mississippi, produced or directed by Mississippians, feature Mississippi actors or have some other Mississippi connection.
An all-events pass gets you into every film and event you want to go to. It's $49 for Crossroads Film Society members, $59 for everyone else. Individual film blocks (generally a related short and a feature, or a group of short films) and workshops are $6 for members, $8 for non-members. A one-day pass for films and workshops is $15 for members and $20 for non-members.
For a complete schedule of events—films, music, workshops, kids' events, receptions and more—and to buy tickets, visit http://www.crossroadsfilmfestival.com. Email your questions to [e-mail missing].
For more festival information, including venues, prices and tickets, visit http://www.crossroadfilmfestival.com. Anita Modak-Truran helped found Crossroads.