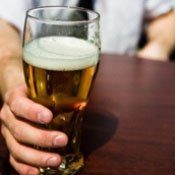 Beer lovers in Mississippi can finally raise their glasses and pour out some liquor for the state's antiquated beer laws. This morning, Gov. Phil Bryant signed a bill that could significantly increase the state's beer variety.
Dubbed the craft beer bill, SB 2878 permits beer makers to sell brews as strong as 8 percent alcohol by weight, or 10 percent by volume. Currently, beers stronger than 5 percent ABW are illegal in Mississippi.
"It's a big day," said Frank Drennan, president of Capital City Beverages, a Jackson-based distributor.
Drennan said the laws would put Mississippi more in line with other states. Under the act, old favorites such as American-style lagers will remain unchanged. However, the companies that make many of those beers, such as MillerCoors and Anheuser-Busch InBev will now be able to introduce some of their craft lines to Mississippi, Drennan said.
The law could also benefit the tourism-reliant Mississippi coast, Tunica casinos and smaller regional breweries like Kiln-based Lazy Magnolia and Abita, headquartered in Abita Springs, La. Because of Mississippi's low ABW limit, many India pale ales, or IPA, are verboten in the state.
Thanks to the law change, Abita would likely look to bring two of its best-selling beers, Jockamo, an IPA, and Andygator, a helles doublebock, to Mississippi, said Brian Drennan, Capital City Beverages' sales director. Sierra Nevada, which already sells its popular pale ale in Mississippi, is also looking to introduce its Torpedo "extra IPA" and Bigfoot, a barley wine, Drennan said. Portland, Ore.-based Rogue and other importers are also introducing their brews to the state.
The law takes effect July 1. The Mississippi Department of Revenue will approve all new beer brands looking to enter the state. It is unclear whether the approval process can commence before July.
Drennan said good beer has long been available in the state, but the law change will boost the number of styles and flavors. He credits the efforts of groups such as Raise Your Pints, which has lobbied for the change for years and helped foster a more sophisticated beer culture. During this legislative session, RYP had the backing of local and national brewers, including Rogue, Lazy Magnolia, Yazoo Brewing out of Nashville and Anheuser-Busch.
"There's so much you can do with beer," Drennan said. "With the types of beers you'll be able to bring in now, the beer culture will improve even more.
Legacy Comments
Why have an 8% limit? Let me guess- Anheuser-Busch doesn't make anything stronger than that.
2012-04-09T13:35:05-06:00