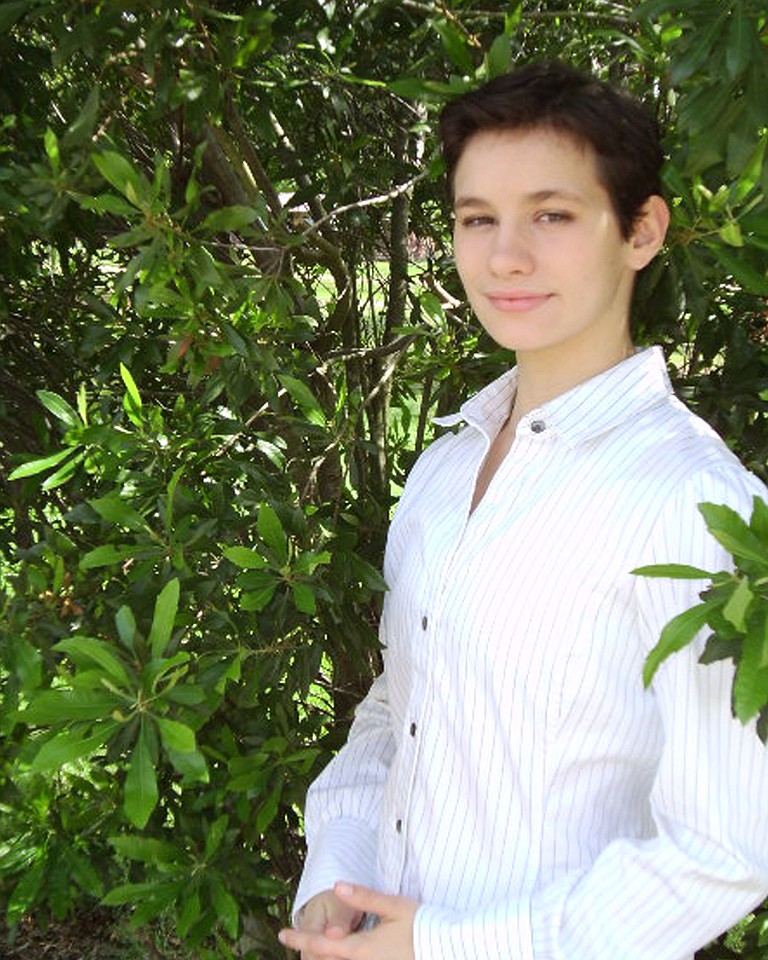 Diane Ward began writing in 2009, when she was just 15. Now, the home-schooled high-school senior from Brandon is an award-winning author.
The Scholastic Art and Writing Awards announced March 20 that Ward was one of 15 recipients nationwide of the 2012 Portfolio Gold Awards, Scholastic's highest honor for high-school seniors. The award comes with a $10,000 cash scholarship.
Ward said she received the news about a week before the official announcement.
"We were actually in a gas station when I got the call," Ward said. "My family was standing outside, and I was giving them thumbs up when I got the news. Everyone else thought we were crazy."
Much of Ward's inspiration comes from mythology and folklore, she said, which led to her science fiction and fantasy stories. Her portfolio included short stories, poems and one piece of flash fiction--a type of short story typically 55-300 words long.
"It took me about two years to write everything in (my portfolio), Ward said." "And I worked for about a year just putting it all together into a coherent collection, deciding what stories and poetry to use."
The 18-year-old has won two previous awards for her writing, but the Scholastic award was the first that came with a scholarship. Ward said she will use the money to attend Millsaps College in the fall.
"I'm hoping I can use (the scholarship) to study abroad. That's my big goal," Ward said. "I know (Millsaps) is doing a program with Japan. That would be great. I've always loved traveling. That is just a huge passion for me. And I would love to learn a second language while I'm at it. A lot of my favorite authors are from Japan."
The daughter of two chemists, Ward said she wants to double major in chemistry and creative writing at Millsaps, where she took a creative writing course in the fall of 2011. The combination would provide Ward with diverse opportunities after college.
"I'd love to be an author full time, but if that doesn't work out, or I change my mind, I'd love to go to graduate school for chemistry," Ward said. "It's hard; I like both of them so much. Either way, I'll have some good science fiction, I'm hoping," Ward said.
The awards ceremony for the Scholastic Art and Writing Awards will be held at Carnegie Hall in New York City June 1. Ward's writing will be part of an exhibit at Parsons The New School for Design in Manhattan from June 1 through June 16.