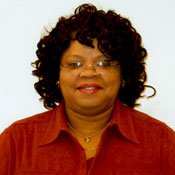 Mississippi workers got a mix of good and bad news in the past couple of days.
First, the good news: Public employees, threatened with losing due-process rights under a legislative initiative the Senate passed, can breath a sigh of relief thanks to a House amendment.
Under SB 2380, which the Senate passed in mid-March, state agencies would have been exempt from complying with state Personnel Board rules for two years. The bill's backers, including Gov. Phil Bryant, argued that the change was necessary to streamline state government. Worker advocates and lawmakers who opposed the Senate version maintained that removing the protections of the personnel board would open the door to politically motivated firings and intimidation.
When the bill arrived in the House Appropriations Committee, Chairman Herb Frierson, R-Poplarville, amended it to restore due-process rights and direct the personnel board to give job performance ratings more weight than tenure in reviewing its work-force reduction policy.
Brenda Scott, president of the Mississippi Alliance of State Employees/Communications Workers of America, called Frierson's version of the bill a "heck of an improvement" over what the Senate passed--even though she would like to see the entire measure defeated.
"If workers have been on the job for some amount of time, I would assume that their job performance would be up to par. Otherwise they would have been dismissed some while ago," Scott said in a phone interview yesterday.
Bad news for workers came when the House approved the so-called workers' compensation bill, SB 2576, after several attempts.
Speaking in support of the bill's passage, Rep. Gary Chism, R-Columbus, suggested the system is out of whack, unfairly tipped in favor of workers.
"This is the biggest vote for business since tort reform," Chism said in urging his colleagues to support the bill.
Detractors say the bill will burden employees who are injured on the job to prove that they weren't drunk, on drugs or suffering from a pre-existing condition, characterizing it as a dismantling of workers' comp protections.
Rep. Trey Lamar, R-Senatobia, said the "bad" in the legislation outweighed its good provisions, and urged his colleagues to vote the measure down and craft a better bill at a later time.
Rep. Willie Bailey, D-Greenville, called Mississippi's workers' comp laws the worst in the nation and characterized the bill as an attempt to "punish poor people because they can't do any better."
"What they're asking you to do is take the little rights the workers have away from them," Bailey said.