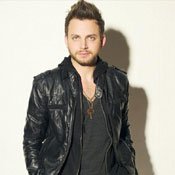 Ridgeland native Brian Fuente moved to Nashville in 2007 to follow his dream of being a singer. Not long after his arrival, he started the rock band Newmatic and toured as the band's frontman for four years.
Fuente caught the biggest break of his career in 2011 when he auditioned for the NBC talent show "The Voice." The singing competition features four judges: singers Christina Aguilera, Cee Lo Green, Adam Levine of Maroon 5 and Blake Shelton. Judges must choose singers for their teams based on blind auditions, during which the judges listen to the auditions with their backs turned, unable to see the competitors.
At the blind auditions, country singer Blake Shelton chose Fuente to join his team. Fuente was eliminated from the show on March 5, though, when he lost his "battle" with fellow competitor Jordis Unga.
These days, the soulful indie rocker is a spokesman for C Spire Wireless' Bright Lights Music, an online campaign that helps independent musicians get discovered. The Jackson Free Press caught up with Fuente as he was preparing for his upcoming tour.
What did you learn from being on "The Voice?"
I learned a lot of confidence. I almost gave up on music before the show. I'd been playing in Jackson for years prior to coming to Nashville. Then I went to school at Mississippi State. I was playing there. I had basically been performing since I was 14, and I'm 28 years old. For the longest time, I almost gave up. When I got on the show, it just rejuvenated me as an artist. I'm doing music full-time now. I finally have the gumption to do what I want to do. It's just a great feeling.
What new doors has it opened?
I performed in front of millions of people, so I've got thousands of new fans across the world. It's funny, because other countries are really pretty avid "The Voice" fans. So I've got a lot of fans across the world.
I've had some industry people contact me. It's funny how you get on a TV show and, all of a sudden, people want to listen to you. I've got management now. We're about to record a record. I've got a solo project in my name. A lot of people who have heard about me and heard my name are interested to see what I can do outside the show.
You just finished playing South by Southwest in Austin, Texas. What was that like?
South by Southwest is one of the craziest couple of weeks for this industry. You've got what seems like thousands of bands that are down there. It was so cool to be playing my first solo show in Austin. ... (It's) just one hell of an opportunity for me. We had four shows.
I, unfortunately, did not get to see a lot of bands, because we were so busy. You go down there to network with all kinds of people. The whole industry is compact in one area of town, and it's your chance to meet everybody and be out and be seen.
What's it like playing in Mississippi, compared to other places?
Well, I haven't played Mississippi in years. So I'm really looking forward to it. I'm the only one from Mississippi that made it to "The Voice," and I think with all the press that we're getting, hopefully we'll have a really good turnout. I'm just looking forward to coming back and playing in front of family and friends that I haven't played in front of for years.
Fuente's solo tour, featuring special guest Shelly Fairchild, includes three stops in Mississippi: Rick's Cafe (319B Highway 182 E., Starkville, 662-323-7425) April 5 at 8 p.m. Tickets are $5 at the door or online at rickscafe.net; Duling Hall in Jackson (622 Duling Ave., 601-941-1432) April 7. Cocktails are at 7:30 p.m. and the show starts at 9 p.m. Tickets are $12 in advance and can be purchased online at http://www.ticketmaster.com, which charges an additional $3.35 fee, or in person at the Mississippi Coliseum box office or Babalu Tacos and Tapas in Fondren, which only charge a 50-cent fee for cash purchases. Tickets will be $15 at the door.
The third show will be at the Gulfport Music Festival at Jones Park (2301 E. Beach Blvd., Gulfport, 228-388-2001). The three-day event is May 18-20 and features country artists Justin Moore and Gary Allan on Friday, hip-hop acts Rehab, Vanilla Ice, and Nelly and rock band Hinder on Saturday, and rockers Gym Class Heroes, Maroon 5 and Fuente on Sunday. Advance single-day passes are $50, $60 and $70, respectively. Advance weekend passes are $95 and VIP weekend passes are $299. All tickets can be purchased online at http://www.ticketmaster.com or in person at the Mississippi Coliseum box office.
Previous Comments
ID

167576

Comment

I remember when we "booked" Brian for the JFP Songwriter's tent at a Jubilee Jam back in the mid-Aughts (fun times!)... and then I remember his performance, which was great... and all the young women at the front of the tent swooning. Good to see him doing well!

Author

Todd Stauffer

Date

2012-04-05T16:22:20-06:00