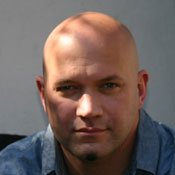 Six years ago, when W.C. Don's was still open on South State Street next door to Martin's Restaurant and Lounge, a few Jackson-area musicians got together for what they thought would be just a night of jamming with good friends. They dubbed the event Free Form, but had no setlist or any idea of what would take place—or even if anyone would show up.
The event turned out to be wildly successful. Talk turned frequently to creating another Free Form music show, but nothing ever came to fruition—until now.
Daniel Guaqueta—a well-known drummer for bands such as TTOCCS REKARP, Hunter Gibson and The Gators, Billy and The Squids, and Storage 24—helped create the Free Form Voice show for Friday, April 6 with band mate daniel johnson.
"My general idea behind this performance is to get to the essence of music, which is sound," Guaqueta said in an email. "Music is only classified 'music' because of the structure of notes and the theory behind it in academia."
In organizing Free Form Voice, Guaqueta said that he wanted to bring together as many musicians as possible on one stage with as broad a range of instruments and musical devices—from harmonicas to turntables—as possible.
"All these musicians will play together without any preconceived idea of what to perform, therefore creating a massive wall of notes from every scale, every volume level and rhythm so intense that you may have to sit down," Guaqueta said.
TTOCCS REKARP has an amazing lineup of 14 A-list musicians at this event performing with electronics, drums, strings and percussion:
• Murph Caicedo from Spacewolf and A Bullet Well Spent is on drums.
• Jamie Weems from Strange Pilgrims is on electric mandolin.
• Matthew Magee from Wooden Finger plays guitar, fiddle and other instruments.
• daniel johnson is on saxophone, turntables and electronics.
• Jonathan Sims is on drums.
• Loki from J-Tran is on electronics, bass, guitar and drums.
• Melvin Priester will use electronics and turntables.
• Scott Albert Johnson is on harmonica.
• Curtis Lehr from Argiflex is on electronics and samplers.
• Skyler Jordan is on guitar.
• RC Kunz is on bass.
• Jason Daniels from Furrows is on guitar.
• Jesus Velazquez from LATINISMO! Is on congas and percussion.
• John Mark Coon of Questions in Dialect is on steel guitar, guitar, mandolin and other instruments.
Catch Free Form Voice April 6 at The Commons at Eudora Welty's Birthplace (719 N. Congress St.). The show is for all ages, and the doors open at 8 p.m. The sounds begin at 9 p.m. The cost is $5.