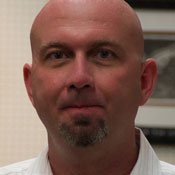 Despite his young 18 years, Bob Gilchrist is not one to back down from a cause. The organizer of Fondren's March for Gay Equality scheduled the event for Thursday, March 1. However, when the group gathered to march from Fondren to the state Capitol, they were stopped by Jackson police, who cited a lack of liability insurance to march on Jackson city sidewalks. Most of the group gathered at the Capitol, albeit arriving in cars.
Gilchrist did not give up on his desire to march to the Capitol, wanting to bring people together to show that Jackson has active GLBT community striving for equality. Almost immediately, he began planning another march. This time, he scheduled it for March 24 and planned to split into smaller groups of no more than two dozen marchers each to avoid the required liability insurance.
March 24 arrived, and Fondren was abuzz with the Zippity Doo Dah festivities. We gathered for the march at Cups just before 10 a.m. The group was smaller this time, only about 16, perhaps due to the possibility of confrontation. We remained inconspicuous until time to head out.
At 10 a.m., Bob's lanky frame led the way. As he waved a large rainbow flag on a pole topped with a cross, the lively group of supporters followed with various signs and more flags. Within the first block, we saw two JPD cruisers, but they seemed not to even notice us. Before we reached Woodrow Wilson Drive, we'd already had several passersby honking and waving support.
About halfway along the march, we paused and Bob recounted an incident there the day before as he marked the route. People told him he should be ashamed and should read the Bible, he said.
We continued on, still getting honks, cheers and waves. Occasionally, in some cars, the occupants blankly stared at us. Police cars passed without incident. Around High Street, four motorcycle officers passed and honked. As we turned to them, the cops gave us the "OK" sign. I'm not sure if this was support or just signaling that our group was an appropriate size.
After reaching the Capitol, we gathered and celebrated the moment and the success of the march. Then we began the trek back, feeling a special "pride," if you will. As we approached Rainbow Plaza and then waited for a crossing light, two motorcycle officers stopped and asked if we were marching to the Capitol. Bob calmly said, "No sir, we're just walking to our cars," and they were on their way. Did they want to escort us or try to stop us if we were going? We may never know.
While Saturday's event was a success, the GLBT community still has work to do, and more events will be planned.
Glen Gregory is a Smith County native. He's lived in Hattiesburg and Vicksburg, but Ridgeland is home now. A self-confessed gear-head, in addition to cars, he loves cooking, baking and photography.
Have you participated in an event or activity you want to tell us about? Send up to 500 words to [e-mail missing]. High-res photos are welcome.