Wednesday, September 21, 2011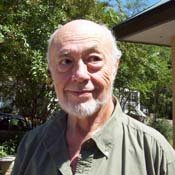 Director Ivan Rider returns to Jackson to direct "Driving Miss Daisy" at New Stage Theatre.
"It's the theater of my heart," Rider said.
Rider, 76, became New Stage Theatre's first artistic director in 1979. He was working in New York City when he took the job. He thought he might be in Mississippi for a season, but he stayed 13 years. Now retired, Rider lives in Houston, Texas, but comes back to New Stage once a season.
"Driving Miss Daisy" cast members are Shirley Simpson of Florida, Jay Unger of Clinton and Ray McFarland of Jackson.
Shows continue through Sept. 25. Curtain times and dates are at 7:30 p.m. Wednesdays through Saturdays and 2 p.m. Sundays. Tickets are $25; student, senior citizen and group discounts are available. Buy tickets at the box office, by calling 601-948-3531 or online at newstagetheatre.com. An "Actor Chat" follows the performance Wednesday Sept. 21.
More like this story