Tuesday, September 6, 2011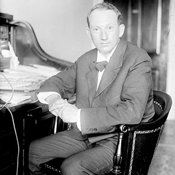 Sept. 6, 2011
The south Mississippi rivers rising with days of heavy rain make up the Pat Harrison Waterway District, named in 1962 for a key U.S. senator.
Sen. Pat Harrison, D-Miss., pushed the Social Security Act of 1935 through the U.S. Congress, stood up to Theodore Bilbo and was a great national speaker. Historian Martha H. Swain says he was loyal to Pres. Franklin D. Roosevelt during the Great Depression
"He also went along with the Revenue Act of 1935 that included a 'share-the-wealth' feature intended to placate the demand of angry millions who wanted a 'soak the rich' tax scale," Swain writes. "Harrison was not pleased with that bill because he believed that tax measures should be for revenue only and not for a redistribution of wealth. His loyalty to the president led him to ensure the bill was passed. "
Swain, who has written extensively about Harrison, has a new article out in the September issue of Mississippi History Now. "Senator Pat Harrison: New Deal Wheelhorse (1933-1941) Suspicious of His Load" covers Harrison's political career from his election as a district attorney in 1906, to the U. S. House of Representatives in 1911 and to the U. S. Senate in 1918.
Harrison gave a "rousing" keynote address at the 1924 Democratic National Convention, and remains the only Mississippian ever to make a national convention keynote address, Swain writes.
He was also often at odds with Sen. Theodore Bilbo. "The enmity between the two went far beyond their dissimilarity - Harrison was no racist demagogue - to their rivalry for control of New Deal job patronage and the dispersing of federal money in their home state," Swain writes.
Swain is professor emerita at Texas Woman's University.
Mississippi History Now is the online publication of the Mississippi Historical Society, a non-profit organization with a strong educational platform. It is funded entirely through donations from individuals, such as those on the site's Clio List, companies, foundations, and organizations, such as the Mississippi Humanities Council, the Mississippi Historical Society, Mississippi Department of Archives and History, and Blue Cross & Blue Shield of Mississippi.
The Pat Harrison Waterway District is a land and water management system that focuses on building reservoirs and levies for south Mississippi counties. The district has also created state parks and recreation areas including camping areas, cabins, fishing, skiing, waterslides and picnic areas.