Wednesday, November 30, 2011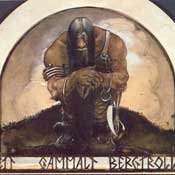 It's getting harder to comment on news stories with an anonymous post. As many readers click on links to get to stories, they have started to notice that once they get to the comments section, the site already knows who they are. This is true if you are already signed in on Facebook or Google+ and link to a story in certain national publication or even some one-person blogs.
This makes things easier and more streamlined for those who are ready to make a public observation. But for the trolls and the haters, it's a chance to rethink inflammatory words or racist talk. It may not stop uncivil discourse, but this speedbump makes a moderator's job easier.
Gannett Co. Inc. began experimenting earlier this year with Facebook logins at some of its newspapers. GannettBlog reported Oct. 31 that The News-Press in Fort Myers, Fla., and The Des Moines Register in Iowa were two of four pilot sites testing the system for comments. A week later, the trade publication Newspapers & Technology wrote that Gannett would require all posters to use a Facebook login. The Nov. 7 story also stated that for the short-term, Gannett would continue to use Pluck Media Solutions comment-management system software.
At The Clarion-Ledger, Gannett's daily newspaper based in Jackson, the transition has started. While a Facebook login is not required, yet, it is offered as an option for a new user registering to comment. New commenters can opt to register without a Facebook connection. Old posters already registered are still commenting on stories.
The Clarion-Ledger site has a link to a "frequently asked questions" page if readers want to know more about connecting to the site with Facebook, but as this issue was going to press, that question and its answer wasn't on the FAQ page, yet.
Gannett has used Demand Media-owned Pluck since 2007 for its social connection needs. The idea in its positive light was to encourage readers to create community, engage in conversation, "friend" each other and police each other. Last year, Gannett decided it was time to take a serious look at the profane, rude, abusive comments anonymous posters left. Gannett asked Pluck to moderate comments. In July 2010, Pluck used a variety of dirty-word filters and other triggers to block some comments.
The American Journalism Review noted that same month that Gannett acknowledged the problems with letting anonymous posters comment, but didn't want to let go of the practice that allows a reticent source to quietly point out an unpopular observation or fact that could get the person fired or ridiculed.
A good move for the writers happened in the last couple of years, when Gannett moved comments to separate pages at most of its newspapers' sites. Before that, no matter how good the story, a rude commenter could easily destroy the tone of the whole page. Now, The Clarion-Ledger has added a tagline to the end of its online articles, like this one at the end of a story about Monday night's hydrochloric acid spill in Pearl: "To comment on this story, call Therese Apel at (601) 961-7236."
The suggestion to call with a comment started appearing recently and has not been consistent as the daily makes this shift. If someone thinks Apel did a good job, I suggest they call her with a kind word. I'm worried too many people won't do that, but instead will call her with complaints or insults despite her working a late-night story in a potentially dangerous situation.
It's an interesting move. Of course, most readers already know they can contact the reporter, but putting the suggestion online with each story might reassure the whistleblowers hiding among the rude racists. You could call the reporter with your negative observation, but it's unlikely most people will unload profanities and hate when connecting with a real person with a name. Of course, some people will do that as well. One way to keep ugly phone calls to a dull roar is Caller ID.
Call Valerie Wells at 601-362-6121, ext. 21. Note that she has Caller ID.
Previous Comments
ID

165505

Comment

It's also interesting to note that The New York Times announced today that it is going to a trusted commenter system where commenters who've proved not to be trolls get in automatically and others have to be approved. This is the system the JFP went to several years back, and it's worked wonderfully.

Author

DonnaLadd

Date

2011-11-30T19:26:39-06:00
ID

165506

Comment

The phone number at the end of the articles is ancient--I specifically recall it's been there since at least 2006. Maybe I read too much C-L. I remember calling a reporter with a question about an article, wanting to know why they left something out. It was about a local political candidate.

Author

David McCarty

Date

2011-11-30T19:58:56-06:00
ID

165508

Comment

I think I successfully got through your filters to troll the hell out of the site :)

Author

DrumminD21311

Date

2011-11-30T22:31:35-06:00
ID

165509

Comment

The tag line at the end with the phone number and name has been there for at least a few years. I hate to admit I'm on there at least once a day. More during 26! They still have the link to the comment page for each article under that sentence with the phone number. I am happy they moved comments to another page. It does help me read crappy articles and think "Well, that's crappy." instead of reading a crappy article and then getting apoplectic.

Author

Lori G

Date

2011-12-01T07:43:05-06:00
ID

165510

Comment

I don't know if the suggestion to call the reporter has always been consistent in every story posted. It's not that new, you are right. Many papers have done this over the years, but each time there is a design change or management change, the tagline can get shifted, reworded or left off. It's still a good idea. I wonder though if some calls should go to the editor in certain cases. I've worked with Gannett editors (and others) in the past who preferred to get any calls about stories.

Author

Valerie Wells

Date

2011-12-01T09:46:49-06:00
ID

165511

Comment

I thought I had seen the number at the end of stories for a long time, too. But to be honest, I don't spend that much time on their site these days, so I defer to all of you on it.

Author

DonnaLadd

Date

2011-12-01T10:15:29-06:00