Tuesday, November 22, 2011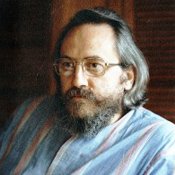 William D. Lamson was not a particularly famous man, but the quiet Mississippi cartographer and demographer became a sought-after school-desegregation expert across the nation. He died in 1992 in a car wreck, but his massive collection of research will live on at Jackson State University.
Today, the Margaret Walker Center at JSU opens its newest archival acquisition, the William D. Lamson Manuscript Collection. The official unveiling is today in Ayer Hall on the Jackson State campus. A reception begins at 4 p.m. and will feature an exhibit about the collection, including three large reproductions of detailed maps Lamson created.
The new collection includes more than 600 of Lamson's maps, said Robert Luckett, director of the Margaret Walker Center. It includes other detailed reports and manuscripts as well.
"Wherever there was a case about gerrymandering or school-desegregation, he was the expert," Luckett said.
Lamson worked on school-desegregation, voting rights, judicial redistricting and housing-discrimination cases. Most of his school-desegregation testimony and research was in the Midwest, most extensively in Cincinnati, Ohio.
"William Lamson's expertise and tireless research provided access to better opportunities for millions of underserved Americans," a news release from JSU states.
Lamson was an expert witness for the NAACP in Detroit, Mich.; Dayton, Ohio; Cleveland, Ohio; and St. Louis, Mo. He did extensive work for the ACLU on Brown v. Board of Education of Topeka III (1978). The U.S Department of Justice used his expertise in school-desegregation and voting-rights cases in Florida, Texas, Arizona and Louisiana.
He served as a consultant for the Department of Health, Education, and Welfare and several state commissions of education and human relations. Lamson led several federal workshops on school-desegregation suits and worked on hearings for Mississippi hospitals.
Both an archive and museum, the Margaret Walker Center is dedicated to the preservation, interpretation and dissemination of the African American experience. Founded by Margaret Walker in 1968, the Center seeks to honor her artistic and academic legacy by expanding and promoting its manuscript holdings and oral history collections, interpreting African American history and culture through its museum and exhibits, coordinating public programs on campus and throughout the community, preserving historic structures central to the African American experience, and advocating black studies at Jackson State University.
Visit the Margaret Walker Center website for more information.
More like this story