Tuesday, November 1, 2011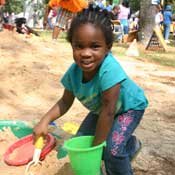 Wells United Methodist Church announced yesterday that the 28th Wellsfest raised $62,000 for the Mustard Seed, a local non-profit that helps adults with development disabilities.
The festival on Sept. 24 featured live music, a 5K run/walk, arts and crafts vendors, and a silent auction of goods.
Wells United Methodist Church is currently accepting applications from nonprofits for next year's festival. scheduled for Sept. 29, 2012. The application is available at Wells United website.