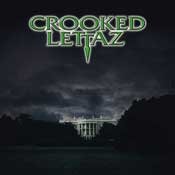 Brad "Kamikaze" Franklin, aka Kaz, is many things to many people: husband, father, advocate for Jackson, columnist for this paper, rapper, business owner, activist and a member of the Kiss Army. Wait, what?
"I was a rock enthusiast before I got into hip-hop," he tells me while we are hanging out at Dreamz JXN, the club on Capitol Street that he co-owns. "I was and still am a diehard. I have all of their albums." He also told me that he was bugged out when they took off the makeup in 1983.
You think you know someone, and then they tell you that their favorite movie growing up was "Kiss Meets the Phantom of the Park."
All of this helps to make sense out of Kaz's decision to take a step back from solo rap performances to focus on the rock band that he fronts, Storage 24. The band just won the Dothan, Ala., District Lounge's Battle of the Bands 2011, and it provides him with "another avenue to be strange."
"I have done everything I've wanted to do with hip-hop," he says.
The life of a travelling hip-hopper is not too conducive to the family lifestyle that Kaz has become accustomed to. Not wanting to miss out on the parts of his 1-year-old daughter's life that he might have missed with his older children, he is stepping away on his own terms.
"I am ready to make my own schedule and call my own shots," he tells me.
While Kaz is retiring as a solo act, he is not leaving the game entirely. He still plans to record and perform guest verses when called upon.
More importantly, he takes his role as mentor to the new generation of hip-hop artists seriously. His Generation NXT Indie Concert Series, a bi-monthly hip-hop concert he hosts at Dreamz every other Sunday, gives up-and-coming artists a venue in which to perform. The concerts also give many artists a first opportunity to gauge where their music and performance skills are, as well as a first chance to make a little change doing what they love.
Kamikaze gives back to the Jackson hip-hop community because, not too long ago, he was that kid looking for a place to shine. It goes a little deeper than that, though. "I want kids to know their history," he says.
On April 20, that history was marked with the 12-year anniversary of "Grey Skies," the critically acclaimed and fan-adored album by Crooked Lettaz, a collaboration between Kaz and David Banner.
"We were young, dumb and fresh in the biz," Kaz says. "We just made our music. It was us doing the music in its purest form."
The result was an album that is considered a hip-hop classic all over the world. "Grey Skies," which was the first hip-hop album to get local radio play in Jackson, put Mississippi on the hip-hop map.
"I want the younger generation to be familiar with 'Grey Skies.' If you are doing hip-hop in Mississippi, you need to be familiar with it," Kaz says.
After we were done talking outside Dreamz that night, Kaz went in and rapped one of his final shows, headlining a bill that featured a number of rappers hoping to follow the path that Kamikaze blazed in Jackson. Before he went on, I asked him if he was nervous.
"Nah. I feel like I am going back to an old job," he answered.
Search for "Grey Skies Documentary" on YouTube to watch part one of the Rashad Street produced documentary film on the 12th anniversary of "Grey Skies."
Previous Comments
ID

163588

Comment

Thanks Garrad. *tips hat* I appreciate it and Im still floored at the folks who are still listening to Grey Skies even to this day. And humbled to have the word "classic" attached to it by hip hop fans all over the world. who knew? we sure didnt? lol

Author

Kamikaze

Date

2011-05-19T14:14:39-06:00
ID

163589

Comment

Oh. and heres the link to the documentary piece that Rashard Street did. Thanks! http://youtu.be/hldmH2pyYK4

Author

Kamikaze

Date

2011-05-19T14:16:45-06:00
ID

163595

Comment

G, the Kiss Army thing surprised me too, I must say! However, after hearing him sing word for word many-a-rock song, I can testify that it's true.......it's damn true! Great work on Key of G.....as usual!!!! Kudos

Author

Queen601

Date

2011-05-20T08:26:11-06:00