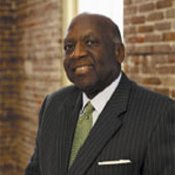 Gov. Haley Barbour appointed John R. Kelly to the Mississippi State Board of Education yesterday. Kelly's term begins July 1, and the state Senate must confirm him. His term expires June 30, 2020.
The board manages and invests school funds, and formulates education policies. It has nine appointed members.
Kelly is Gulfport's chief administrative officer and oversees day-to-day operations of city departments. He has served in the position since 2006.
He is a native of Utica and has lived on the Coast for more than 30 years. He has served as Gulfport's chief administrative officer since January 2007.
Kelly is a 1970 graduate of Alcorn State University. He also earned a master's degree from Wayne State University in Detroit, Mich., and a doctorate from the University of Southern Mississippi in Hattiesburg. Prior to becoming Gulfport's CAO, he served as the city's municipal court administrator for a short period.
Kelly spent most of his career in federal service. During his time with the federal government, he worked as regional director for Community and Family Support with Navy Region Southeast in Jacksonville, Fla. As regional director, he directed the operation of a multi-faceted family support program that encompassed mental health counseling, skills for living training, family advocacy and funeral honors details for service members and their families at 11 Naval installations around the southeastern United States, Cuba and Puerto Rico.
Kelly spent 10 years of his career with the Mississippi Cooperative Extension Service, Mississippi State University where he worked first as an Urban 4-H Youth Agent and later as a marine resource specialist. For 24 years he worked as an adjunct professor at the University Southern Mississippi Gulf Park Campus, where he taught courses in sociology, social psychology and adult education.
Immediately after retirement from federal service he managed his own consultant firm, Resources Management Inc., a research, training and development firm that works with both the public and private sectors. During his career, Kelly testified before 11 U. S. House and Senate committees and subcommittees, representing the U.S. Navy and the American Cancer Society.
While with the ACS, he worked with Senate leaders to bring the heads of tobacco companies before a Senate subcommittee, resulting in the passage of stiffer advertising guidelines and higher taxes on cigarettes. He also helped launch a $12 million advertising campaign. In 2007, he was honored by the Jamaican government for his international efforts to expand the cancer fight. In addition, he was honored by former President Bill Clinton and George H. Bush for his work in cancer control.
Kelly has a long history of community and social involvement. He served as chairman of the National Board of Directors for the American Cancer Society from 1999-2001. He is a former president and chief volunteer officer for South Mississippi's United Way.
In addition, he has also served as president of the Board of Gulfport Job Corps Center. From 2000-2004 he served as chairman of the Board of Trustees for Gulf Coast Medical Center. Dr Kelly served four years as a national officer (regional vice-president) of his fraternity Alpha Phi Alpha. He serves as Sire Archon of his local Boule of Sigma Pi Phi. Last year, he was named a trustee for Leadership Gulf Coast. He is a member of Morning Star Missionary Baptist Church where he serves as chairman of the Board of Deacons and the church's Rebuilding Committee. The church, which was virtually destroyed by Hurricane Katrina, recently moved into its new $3 million facility.
He is married to Bernell T. Kelly, who is a principal with the Biloxi School District. Together, they have two adult daughters, Felice and Kristi. They also have one granddaughter, Raegan Kelly Johnson.