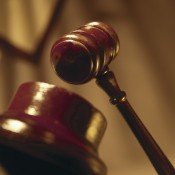 Free Tax Counseling and Filing. Bring all necessary documents. Joint filers must come together. Free.
• Through March 26, at Medgar Evers Library (4215 Medgar Evers Blvd.); Saturday from 10 a.m.-2 p.m. Call 601-982-2867.
• Feb. 1-April 12, at Willie Morris Library (4912 Old Canton Road); Tuesdays from 10 a.m.-3 p.m. Call 601-987-8181.
• Feb. 1-April 14, at Quisenberry Library (605 E. Northside Drive, Clinton); Tuesdays and Thursdays from 1-5 p.m. Call 601-924-5684.
• Feb. 2-23, at Pearl Public Library (2416 Old Brandon Road, Pearl); Wednesdays from 9 a.m.-1 p.m. Call 601-932-2562.
• Feb. 7-April 11, at Richard Wright Library (515 W. McDowell Road); Mondays from 9 a.m.-2 p.m. Call 601-372-1621.
Through Jan. 31
"Snow Happy for our Patrons!" Contest, at Pearl Public Library (2416 Old Brandon Road, Pearl). Guess the number of snowflakes on display in the library. The person who guesses the exact number, or comes the closest, wins a prize. Call 601-932-2562.
"Roof, Repair and Refresh" Project. Habitat for Humanity/Metro Jackson needs your votes for Pepsi's Refresh Grant. HFH/MJ is in the running for a $250,000 grant to "Roof, Repair and Refresh" the homes of Mississippi's low-income families. The grant will go toward critical home repairs for 50 inner-city households and will provide continued resources for the families. Vote online at refresheverything.com/habitatmetrojackson or send a text message of 104866 to 73774. Voting ends Jan. 31, and you may vote once a day.
Tuesday, Feb. 1
11:30 a.m., Governor's Prayer Luncheon at Jackson Convention Complex (105 E. Pascagoula St.). Mission Mississippi hosts. Author Tommy Spaulding is the guest speaker, and the Mississippi Boychoir performs. $45; call 601-353-6477.
5:30 p.m., Jackson Public School Board Meeting at Jackson Public Schools (621 S. State St.). The JPS School Board meets for its discipline session, open to the public. Free; call 601-960-8700.
6 p.m., Mayor's Community-Wide Ward 2 Meeting at New Hope Baptist Church (5202 Watkins Drive). The meeting provides an opportunity for residents to find out about projects happening in their ward, to obtain information on city job opportunities and to learn about a host of city programs that are available, from summer youth employment to fire safety education. Call 601-960-2378.
6:30 p.m., Leadership/Personal Development and Life Skills Seminar Series at Operation Shoestring (1711 Bailey Ave.). Operation Shoestring and Kuumba Promos host the seminars on first and third Tuesdays from 6:30-8:30 p.m. during the school year. The series is intended to introduce leadership and life management skills to local youth. Enrollment is required. Free; call 601-353-3663 or 601-957-2969.
Wednesday, Feb. 2
11:45 a.m., Parents for Public Schools Lunch Bunch at Jackson Medical Mall (350 W. Woodrow Wilson Ave.), in the Community Meeting Room. Nancy Loome of The Parents' Campaign is the guest speaker. $5 lunch; call 601-969-6015 to RSVP.
Noon, "History Is Lunch" at William F. Winter Archives and History Building (200 North St.). Former Mississippi governor William Winter talks about his recently published monograph, "Opening Doors in a Closed Society." Bring a lunch; coffee/water provided. Free; call 601-576-6998.
6:30 p.m., W.I.N.E. (Women Inquiring, Networking and Engaging) Meeting at Steam Room Grille Downtown Cafe (105 E. Capitol St.) The topic is public education in Mississippi. Speakers include Nancy Loome, executive director of The Parents' Campaign, and Rachel Hicks, executive director of Mississippi First. E-mail [e-mail missing] to RSVP.
Thursday, Feb. 3
5:30 p.m., Immigration Community Forum at Jackson Medical Mall (350 W. Woodrow Wilson Ave.). Hosted by Delta Sigma Theta, Inc., the forum is in the Community Meeting Room. Call 601-982-8467.
11:45 a.m., Higher Education Appreciation Day--Working for Academic Excellence (HEADWAE) at Jackson Convention Complex (105 E. Pascagoula St.). Sixty-eight outstanding students and faculty members from 34 public and private universities and colleges receive special recognition from the Mississippi Legislature. Mississippi Lt. Gov. Phil Bryant, chair of HEADWAE, is the speaker. Call 601-432-6198.
Friday, Feb. 4
7:30 a.m., Community Shred Day at Home Depot, North Jackson (6325 Interstate 55 N.). The purpose of the event is to promote consumer protection and awareness of identity theft. Limit is five bags per person; no businesses. Free; call 601-359-3680.
9 a.m., Health Fair at Jackson Medical Mall (350 W. Woodrow Wilson Ave.). Hosted by LIFE, the event is in the Common Area and at Center Stage. Free; call 601-982-8467.
11 am.m.-2 p.m., Renaissance Goes Red at Renaissance (1000 Highland Colony Parkway, Ridgeland). Wear red in honor of the American Heart Association's National Wear Red Day and receive discounts at participating shops. The event also includes health screenings. Call 601-321-1216.
Saturday, Feb. 5
8 a.m., JSU Blue Bengal Athletic Association Bus Trip to Alcorn State University (1000 ASU Drive, Lorman). The association is sponsoring a bus trip to travel to the JSU basketball game against Alcorn State University. The ticket price is included in the fee. $45; call 601-966-3724.
8 a.m., Jackson Audubon Society Family Bird Walkat Mayes Lake at LeFleur's Bluff (115 Lakeland Terrace). An experienced Audubon Society member will lead the walk. Bring binoculars, water, insect repellent and a snack. Call ahead to borrow a pair of binoculars. Adults must accompany children under 15. Free, $3 car entrance fee; call 601-956-7444.
8:30 a.m., Community Blood Drive at Terry High School (235 W. Beasley St., Terry), in the gymnasium. Donors must be at least 17 (16 with signed parental consent), weigh at least 110 pounds and have valid ID. All donors will receive a T-shirt and be registered for a chance to win a 2011 Ford Fiesta. Donations welcome; call 800-817-7449.
9 a.m., Interviewing With Impact Feb. 5, at Millsaps College (1701 N. State St.). The objective of the workshop is to give job seekers a competitive edge and to have them consider all aspects of the interviewing process from the resume to the job offer. $50, $10 materials fee; call 601-974-1130.
11:30 a.m., Heritage Luncheon at Regency Hotel (400 Greymont Ave.). The Forward Lookers Federated Club is the host. Scholarships will be given, and community activists will be recognized. Jackson State University's MADDRAMA production company will perform. $40; call 601-982-1801 or 601-594-1770.
5 p.m., Art and Antique Walk at Historic Canton Square, Canton. Take a stroll back in time to enjoy the square, local artisans, craftsmen and musicians. This month's theme is "Canton and Its Sweet Surprises." Free; call 800-844-3369.
7 p.m., Bacchus Ballat Country Club of Jackson (345 Saint Andrews Drive). Enjoy a Creole cocktail buffet, live and silent auctions, and music by 14 Karat Gold. Seats are limited. Proceeds benefit the Diabetes Foundation of Mississippi. $125 seated reservations, $250 unseated reservations; call 601-957-7878 or 877-DFM-CURE.
Sunday, Feb. 6
11 a.m., SOUPer Bowl XIV at Mississippi Agriculture and Forestry Museum (1150 Lakeland Drive), in Sparkman Auditorium. Buy soup and help The Salvation Army fund its feeding program. Soup can be purchased in a regular bowl or in a Gail Pittman bowl for an additional cost. $25; call 601-982-4881.
Ongoing

Jackson Public Schools Call for Volunteers. Jackson Public Schools is seeking volunteers from the community to be mentors for high school seniors enrolled in the Advanced Seminar: Employability Skills course. Call 601-960-8310.


Medical Mall Moment Report at WOAD 1300 AM. Find out about the Jackson Medical Mall Foundation's current activities every second Friday of the month at 8:30 a.m. Call-ins to 601-995-1400 are welcome. Send your questions and comments in advance to [e-mail missing] or call the office for more information. The broadcast is also available on jacksonmedicalmall.org. Call 601-982-8467.


Cancer Rehab Classes at Baptist Medical Center (1225 N. State St.), in the Activity Room of the Hederman Cancer Center on Tuesdays and Thursdays at 2 p.m. The class helps cancer patients enhance cardiovascular strength, endurance, their immune system and bone density. It helps to increase overall strength and stamina, decrease fatigue and weight loss, and improve digestion. Registration is required. Free; call 601-948-6262 or 800-948-6262.


Weekly Storytime at Pearl Public Library (2416 Old Brandon Road, Pearl). Each Tuesday, Baby Bookworms Storytime for children ages birth-36 months is at 9:30 a.m., and Preschool Storytime for children ages 3-6 is at 10:30 a.m. The event includes stories, rhymes, music and a puppet show on the last Tuesday of the month. Free; call 601-932-2562.


Youth Women's Cycling Group. Get fit while participating in a fun, recreational environment Saturdays at 10 a.m. The club is for young girls ages 13-17. Free; call 601-559-5577.