Wednesday, January 26, 2011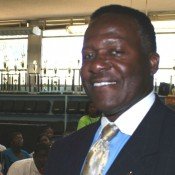 The Mississippi Department of Education shows somber numbers for Jackson Public Schools for the 2009-2010 school year.
North Jackson's Callaway High School is the only city high school that met yearly targets in all three testing categories of math, language arts and graduation rate, according to the Mississippi Department of Education's 2010 Accountability Results. It also revealed that 33 of the district's 59 schools were either on the department's "Academic Watch" or "At Risk of Failing" list.
MDE's statewide grading system assigns schools and districts labels based on three factors: test performance, growth in test scores and graduation rate. At the lowest range of test scores, schools receive grades of either "Failing" or "Low Performing." The "Academic Watch" and "At Risk of Failing" designations apply to schools in the next-lowest tier of test performance and those that perform slightly better but do not meet growth targets.
Murrah High School, usually the district's highest-scoring school under the old statewide grading system, actually outperformed Callaway in test scores, with a Quality Distribution Index, or QDI, of 162, to Callaway's 142. Murrah failed to meet annual targets for its graduation rate, however.
Last year, the department released slightly better numbers for the 2008-2009 school year for JPS, with only 29 schools in the "Academic Watch" or "At Risk of Failing" categories.
Jackson Public Schools Board member George Schimmel said the JPS board would be looking to step up efforts to improve the numbers.
"We will seek out the highest-quality teachers and principals that we can obtain, and involve parents as much as we can in the children's education," Schimmel said. "That's the bread and butter of improved learning."
Schimmel said the board will deliver its annual evaluation of district Superintendent Lonnie Edwards at the board's monthly meeting tonight, but would not confirm if the district's numbers would play a role in that evaluation.
Ward 3 Councilman Kenneth Stokes made a rare appearance at a Jackson Council work session on Monday to voice his support of Edwards, who, he said, "has done a good job."
Council President Frank Bluntson, also sensing hard times ahead for Edwards, told Council members Monday that school board members "micromanaged" Edwards, and have not tried to familiarize themselves with the JPS supervisor over the three-year course of his career at JPS.
Previous Comments
ID

161828

Comment

Haha, love the following phrase: "Ward 3 Councilman Kenneth Stokes made a rare appearance at a Jackson Council work session on Monday to voice his support of Edwards, who, he said, "has done a good job." "

Author

RobbieR

Date

2011-01-27T10:59:21-06:00