Thursday, January 20, 2011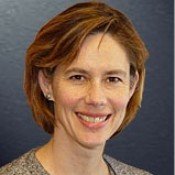 A joint House and Senate Public Health Committee heard opinions yesterday from health advocates and business representatives about the potential consequences of a statewide smoking ban, as proposed by Senate Bill 2726.
The bill, authored by Sen. Hob Bryan, D-Amory, prohibits smoking of tobacco products in public buildings and places of employment, and further restricts smoking in many non-enclosed areas--arenas, amphitheaters, stadiums and zoos, and other forms of outdoor amusement parks, including playgrounds, and locales within 20 feet of smoking-restricted areas.
By definition, the bill will restrict smoking in casinos and bars, although it exempts private clubs that have no employees and, of course, private residences.
During the committee hearing, Dr. Robert McMillen, an assistant professor at Mississippi State University's Social Science Research Center, cited an MSU report that indicates the cities of Hattiesburg and Starkville witnessed a drop in their heart attack rates after enacting city-wide smoking bans.
The study, developed from patient admissions data in hospitals serving the Starkville and Hattiesburg areas, shows that Starkville residents experienced a 27.7 percent reduction in heart attack admissions, compared to the 14.8 percent reduction in admissions at the same hospital compared to patients who were not Starkville residents.
Similarly, numbers from two hospitals serving the city of Hattiesburg indicate a 13.4 percent reduction in heart attack admissions for Hattiesburg residents, compared to a 3.8 percent reduction in admission for non-Hattiesburg residents.
"Data consistently demonstrates that secondhand-smoke exposure increases the risk of coronary heart attacks, and that smoking bans reduce those heart attacks," McMillen told legislators.
Mississippi Hospitality and Restaurant Association Executive Director Mike Cashion warned legislators that enacting a statewide smoking ban would negatively affect businesses (restaurants, for example) whose customers sometimes prefer to smoke.
"I ask that you do not pass the statewide smoking ban," Cashion told legislators at the hearing.
Mississippi Health Officer Mary Currier, who also supports the smoking ban, said she did not think businesses would be adversely affected because of the statewide nature of the ban.
"Having a (smoke-free) policy in place has not been shown in other places to decrease incomes of restaurants," Currier said. "In places like Florida, the hospitality industry actually had an increase in revenue of about 7 percent following a statewide smoke-free air policy. If it's statewide, then everybody's working under the same policy, so you don't have people who are going to other places to smoke. It makes the playing field more even."
Sen. Joey Fillingane, R-Sumrall, asked Currier if she would be willing to support a statewide partial smoking ban, such as that offered by SB 2514, authored by Sen. Briggs Hopson, R-Vicksburg. Hopson's bill restricts smoking in restaurants and other businesses, but exempts businesses regulated by the Mississippi Gaming Commission, like casinos and bingo halls, along with hotel and motel rooms, bars, cigar bars, and retail tobacco and convenience stores.
Currier answered that she advocates only for a full smoking ban, as proffered by SB 2726.