Tuesday, January 18, 2011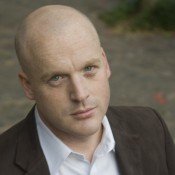 It was a strange year for clemency, the often misunderstood and generally misused power that allows the president and governors to grant pardons (which overturn convictions) and commutations (which reduce sentences). The federal clemency power was meant to be a last check on injustices that might slip through the courts. But it is typically used for other purposes, mostly for political patronage or to confer a kind of government-sanctioned redemption on people who have atoned for their crimes.
In December the Christian Science Monitor listed the most notable clemency stories of 2010. Two of the six stories involved dead celebrities: Doors frontman Jim Morrison, whom Florida Gov. Charlie Crist pardoned for allegedly exposing himself during a 1969 concert, and Billy the Kid, whom New Mexico Gov. Bill Richardson to pardon based on a testimony deal the notorious outlaw had struck with one of Richardson's predecessors. Another story involved President Obama's Thanksgiving pardon of two turkeys.
Obama held three of those annual turkey-pardoning ceremonies before he pardoned his first human being. By the time he announced his first nine pardons in December, he had gone longer without using the clemency power than any other president except George W. Bush. And as P.S. Ruckman pointed out on his Pardon Power blog, those first nine were hardly inspiring acts of leadership. The average time between the initial offense and the pardon was more than 28 years. Six of the nine people Obama pardoned didn't commit an offense that qualified for a prison sentence. The maximum sentence among the nine was two years. One of the nine was pardoned for defacing coins in 1964, an offense for which he was punished with probation and a $20 fine. (See Ruckman's list of the year's top clemency stories here.)
Obama's clemency problem is partly institutional. In a revealing Los Angeles Times article last November, Samuel T. Morrison, a former staff attorney in the Justice Department's Office of the Pardon Attorney, wrote that "there is a strong presumption within the pardon office that the number of favorable recommendations should be kept to an absolute minimum, regardless of the equitable merits of any individual petition." Morrison continued: "The bureaucratic managers of the Justice Department's clemency program continue to churn out a steady stream of almost uniformly negative advice, in a politically calculated attempt to restrain (rather than inform) the president's exercise of discretion. This advisory record presupposes, falsely, that the federal criminal justice system is virtually flawless; that injustices almost never occur, sentences are almost never excessive, circumstances almost never change, and mercy is almost never appropriate."
But bad advice does not let Obama off the hook. The clemency power is ultimately his, and he is not bound by the recommendations of the DOJ pardon office. In any case, he could staff the office with attorneys who have a more charitable view of clemency and a more skeptical view of the criminal-justice system. He does not seem to be interested in doing that. Obama's actions suggest he not only wants to keep the current anti-pardon culture intact but also wants to insulate it from public scrutiny. The same Obama who made transparency a central promise of his 2008 campaign went to court to prevent the public from seeing the clemency petitions he denies. Fortunately, he lost.
Politico's Josh Gerstein noted in March that Supreme Court Justice Anthony Kennedy has obliquely commented on the reluctance of the last two presidents to use the clemency power. In a 2003 speech to the American Bar Association, Kennedy regretted that "pardons have become infrequent," and the federal clemency power "seems to have been drained of its moral force." In a 2004 dissent, he wrote, "Among its benign if too-often ignored objects, the clemency power can correct injustices that the ordinary criminal process seems unable or unwilling to consider."
In March, Gerstein noted, Kennedy confronted Deputy Solicitor General Leondra Kruger about the DOJ's stinginess with clemency recommendations during oral arguments in a case where a man convicted of conspiracy to distribute crack cocaine was seeking a shorter sentence based on retroactive changes to federal sentencing guidelines.
"Does the Justice Department ever make recommendations that prisoners like this have their sentence commuted?" Kennedy asked.
"I am not aware of the answer to that, Justice Kennedy," Kruger said.
"Isn't the population of prisoners in the federal prisons about 185,000 now? I think it is. And how many commutations last year? None. How many commutations the year before? Five. Does this show that something is not working in the system? 185,000 prisoners? I think that is the number," Kennedy declared.
"I'm not prepared to speak to that question today," Kruger replied.
At the state level, Mississippi Gov. Haley Barbour—who has ignored massive problems with his state's criminal-justice system while bizarrely showing mercy to several men who admitted killing their wives or girlfriends—finally used the clemency power properly. (The Jackson Free Press first exposed the pardons in 2008.)
Last month Barbour, a Republican, commuted the sentences of Gladys and Jamie Scott, sisters who received consecutive life terms for their secondary role in an armed robbery. Barbour's commutation for the women, whose cause had been championed by the NAACP in recent months, came just days after he found himself in hot water for dumb comments he made about Mississippi and desegregation in the 1960s. The commutation included the probably unconstitutional condition that Gladys Scott donate a kidney to her sister Jamie, who is suffering kidney failure caused by high blood pressure and diabetes. Barbour's announcement noted the amount of money Mississippi was paying for Jamie Scott's treatment while she was incarcerated. But even if he did the right thing for the wrong reasons, he still did the right thing.
Which is more than we can say for Arizona Gov. Jan Brewer. In 2009 Brewer, a Republican, refused to grant a pardon or commutation to 75-year-old Bill Macumber, despite a unanimous recommendation that she do so from the state's Board of Executive Clemency. There are substantial questions about Macumber's guilt, especially since another man has confessed to the murders for which he was convicted. Last March, when a Phoenix TV reporter asked Brewer why she refused clemency, she declined to say, weirdly insisting that "it's a very personal issue."
Outgoing California Gov. Arnold Schwarzenegger, a Republican, capped a paltry record on criminal-justice issues with a couple more bad decisions. First, he refused clemency for Kevin Cooper in a case that, as The Los Angeles Times explains, may give California the dubious distinction, along with Texas, of executing a man who may well be innocent. Then there is the man to whom Schwarzenegger did show mercy. The Governator cut the voluntary manslaughter sentence of Esteban Nuñez from 16 years to seven. Nuñez was convicted for provoking a knife fight in which he stabbed two men and in which a third man died, then destroying evidence after the crime. He just happens to be the son of Fabian Nuñez, the former speaker of the California State Assembly.
There was some good news at the state level. New Jersey Gov. Chris Christie, a Republican, deserves credit for commuting the sentence of Brian Aitken, who was sentenced to an outrageous seven-year prison term for possibly violating New Jersey's absurd gun laws, even though it appears he sincerely tried to comply with them.
Pardon Power's Ruckman also gives credit to Illinois Gov. Pat Quinn, a Democrat who promised to clean up a huge backlog of pardon petitions left behind by his impeached predecessor, Rod Blagojevich (who may himself be pleading for executive clemency by the time the feds are done with him). True to his word, Quinn has plugged away at the pile, granting an impressive 317 of 810 clemency petitions since taking office in January 2009.
Ruckman also praises Maine Gov. John Baldacci, a Democrat who pardoned 51 of 93 applicants last year, and New York Gov. David Paterson, a Democrat who created a panel to consider pardons for immigrants who thanks to retroactive changes to federal immigration policy may now face deportation due to minor offenses they committed years ago.
Presidents and governors will be reluctant to use the clemency power to correct injustices as long as they calculate that the potential political fallout from pardoning someone who goes on to commit further crimes outweighs the criticism they will receive for using the power purely for symbolic purposes. Only public pressure and consistent criticism will alter the values in that equation.
Radley Balko is senior editor of Reason magazine where this column originally appeared. He is also the author of The Agitator blog. The JFP Daily features his column every Tuesday.