Thursday, January 13, 2011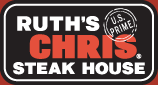 The general manager of Ruth's Chris Steak House in Ridgeland has been fired, following an e-mail exchange in which he used the word "ghetto" to describe a reservation request by an African American woman. The manager, Andy Nesenson, forwarded LaTrenda Watson's Jan. 11 reservation request to Sales and Marketing Manager Wendy Partain with the comment, "Another ghetto Sat. Party. They really love us don't they. Especially on Sat."
Watson, who is black, received an e-mail from Partain confirming her reservation with Nesenson's comments still included. She forwarded the e-mail on to others, and word of the exchange spread quickly with subsequent e-mail forwards. By this evening, a Facebook group calling for a boycott of Ruth's Chris had attracted more than 100 members.
This evening, owners of the Ridgeland franchise released the following statement:
"Ownership of Ruth's Chris Steak House in Ridgeland has been made aware of a very unfortunate situation, and has taken the appropriate steps to address the situation. As a result, the general manager of the restaurant has been terminated of his duties. Rest assured, this isolated inappropriate comment does not in any way reflect who we are as a restaurant or a company. Since we first opened for business in July 2008, we have sought a diverse clientele from across the metro Jackson area."
Brad "Kamikaze" Franklin, a Jackson Free Press columnist and blogger, submitted the e-mail string to his JFP blog yesterday afternoon. The post was opened this afternoon after the Jackson Free Press confirmed the authenticity of the e-mails and spoke to Ruth's Chris for a response.
Previous Comments
ID

161646

Comment

Kudos to Michelle Walker and WKXI 107.5 FM for mentioning the JFP in this morning's news update.

Author

LatashaWillis

Date

2011-01-14T08:59:48-06:00
ID

161649

Comment

Joseph, this is indeed a teachable moment. But although YOU have had pleasant experiences, THIS particular customer did not. And the essence of customer service is providing pleasurable experiences for EVERYONE..EVERYTIME! Would you not agree. In this climate, its unfortunate that anyone is out of work BUT...we cannot tolerate even the slightest displays if intolerance. His email leads me to believe that he had you fooled simply because he made it too non-chalantly for it to have been his first time. IT cost him But I dont want to see this stop here. We need an all out assault on this kind of talk. Hiding behind the guise of "free-speech" which plenty of folks on the CL website seem to think is an excuse for making racist comments. Or the all-time favorite of "Black people are racist too" SMH Ultimately, I want Jackson residents to STOP spending money out of Jackson anyway. Hopefully this is where this goes. It goes even beyond the scope of race. MAybe RCS will consider setting up shop in Jackson some time soon

Author

Kamikaze

Date

2011-01-14T11:14:46-06:00
ID

161650

Comment

Joseph, there are people who walk among us daily wearing a disguise that doesn't alert us to their inner thoughts - which is totally fine. We can not control what other people think or their attitudes. However, what comes out of your mouth, or in Andy's cause what is typed/written, gives us all the insight we need into what is buried beneath the smiles and the nice facade. Once it makes the leap from internal to external one must be ready to accept what happens going forward. There is no excuse for seeing a person's name and deeming them ANYTHING other than a customer - who potentially could spend over $1000 in one night at this establishment. He was comfortable tagging this young woman and that's evident....and UNACCEPTABLE. I'm happy that you experienced the pleasant/friendly side of Andy. I wish that Latrenda Watson would have had a chance to get to see that side of him too. That side of him didn't send the email though....some other side did.

Author

Queen601

Date

2011-01-14T11:39:58-06:00
ID

161651

Comment

"Ultimately, I want Jackson residents to STOP spending money out of Jackson anyway. " This is a horrible attitude. Jackson needs Ridgeland, Madison, Clinton, Flowood etc... JUST like those places need Jackson. We're all in this together. I hate that some that live in the suburbs have an exclusionary attitude, but it doesn't need to be mimicked by Jacksonians. Encourage people to shop in Jackson proper? Of course, but I would never discourage someone for shopping or dining at an establishment outside the city. The suburbs provide something that the city does not and vis versa. This talk of division between the city and the 'burbs breeds contempt for one another in my opinion, and it's not good for the Metro area. I've never heard, read, or seen this attitude displayed by residents of Little Rock, Memphis, or B'ham proper. FWIW, I live in city too.

Author

RobbieR

Date

2011-01-14T11:47:53-06:00
ID

161652

Comment

This has been making the rounds on the local TV newscasts as well. It makes me wonder, though, about how many times has the manager made remarks like this that didn't get out to the public. I hope this is just a one-time incident and that it will be a teachable moment for him. An even sadder truth is that employees and management at other restaurants, upscale and downscale, in and out of Jackson, probably think the same way. We just can't prove it unless it comes to light.

Author

golden eagle

Date

2011-01-14T12:40:44-06:00
ID

161663

Comment

Robbie, whats horrible is the attitude that the majority of of our suburban neighbors have about Jackson. Dont take my word for it, just ask someone matter-of-factly and see what they say. See, we didnt start any of this robbie, my attitude now is a reaction to years of jabs from our neighbors. The question ive asked for 3 yrs is..Do we just take it? Or do we start dishing? We should no doubt spend money where it will best serve our city. We have several things that a shored up tax base could fix. Water pipes, roads, Police and Fire Dept. What company or biz with half a brain would want to locate to a city where its residents spend their money outside of their city in the suburban communities? You dont see that attitude in other cities because they dont have it. they recognize the capital city as the hub and respect it. they dont compete for the same businesses. They understand that they are there to support the capital not try to turn it into a ghost town. Im not going for it anymore! The "contempt" comes from them, their officials, and their propoganda to scare every good person we have in the city into moving to Madison. I see your point, and in an ideal world we should be a TEAM but in reality, they have created a climate of every city for themselves.

Author

Kamikaze

Date

2011-01-14T14:52:36-06:00
ID

161667

Comment

In addition to my last comment, i don't think we need to think about if every restaurant thinks this way or not. That is true and I don't think that way. Until otherwise, I'm going to always assume that when I go to any establishment to spend money, I'm going to be treated with respect and that business wants to earn my money. If I'm not satisfied, I don't go.

Author

golden eagle

Date

2011-01-14T15:40:39-06:00
ID

161670

Comment

Just curious, Kaz, where do you bank? Is their corporate headquarters in Jackson? Do they have ALL of your business (loans, deposits, credit cards, etc.)?

Author

independent

Date

2011-01-14T17:26:51-06:00
ID

161672

Comment

I went there only once because I don't like steaks. I went on Monday night because I didn't know Sad-day night was our night. I went on one of the White people's night, I suppose. I'm so happy we weren't harmed since I had two people with me over 80 years old and the wife. I'm also so glad we didn't have to eat out back since we went on the wrong night. I wish the ex-general manager the best and hope he learns that what's in you will come out at some of your worst moments. Moreover, though, I wish the insulted potential customers better and furthermore hope the meal they did eat was better. We don't play this crap in Ridgeland and we gave the GM the heave-ho to prove it.

Author

Walt

Date

2011-01-14T17:43:34-06:00