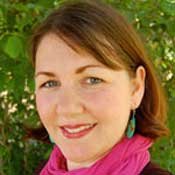 As an oral historian for Southern Foodways Alliance, Amy Evans Streeter travels to pig lots in Cajun country, La., and oyster skiffs in Apalachicola, Fla., where she documents the culinary traditions of southerners.
Streeter, who archives her findings through audio recordings, writing and photographs, will present "The Stories Behind Southern Food" during Millsaps College's Arts and Lecture Series Jan. 11. During the presentation, the historian will show two short documentaries: "Smokes and Ears," about the history of the Big Apple Inn on Farish Street, and "Rolling Tamales on M.L.K.," about Greenville tamale maker Elizabeth Scott. The documentaries are also available for streaming on the Alliance's website.
"Our intent is to start conversation through food, and use food as a way to get to conversations about race, class, gender and other aspects of who we are as people and more specifically southerners," she says.
The Southern Foodways Alliance is an organization based out of The Center for the Study of Southern Culture at the University of Mississippi. The Alliance hosts events, produces documentary films and publishes stories about food in the South.
"We want everyone have an experience, hear regional voices and hear stories behind the food," Streeter says.
The Houston, Texas, native moved to Oxford to attend Ole Miss, where she earned her master's degree in southern studies in 2003. Streeter, 39, has a bachelor's degree in fine arts from the Maryland Institute College of Art. She also specializes in printmaking, working out of the studio in her Oxford home.
Attend "The Stories Behind Southern Food" Jan. 11 at 7 p.m. in the Millsaps College Ford Academic Complex. Tickets are $10 for individuals; $5 for students. Fore more information, call 601-974-1130.