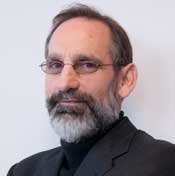 State funding for the arts will likely drop next year, but grants to artists will remain largely the same, said Mississippi Arts Commission Executive Director Malcolm White today.
White told the Jackson Free Press that whether the Arts Commission takes a 20 percent funding cut next year, as Gov. Haley Barbour has recommended, or a more modest reduction, the agency's grants to artists and arts organizations will not suffer significantly.
"Under even the most drastic scenario, our funding resources would only be impacted modestly," White said.
The Arts Commission received roughly $1.68 million in state money for the current fiscal year. It typically doles out almost that much, around $1.5 million, in grants to nonprofit arts organizations, schools, individual artists and local governments.
In his executive budget recommendation for the next fiscal year, Barbour called on the Mississippi Legislature to slash the Arts Commission's appropriation by 20 percent, or roughly $300,000. Barbour presented the cut as a one-time austerity measure to help avert an impending budget shortfall.
White said that he put more stock in the Joint Legislative Budget Committee's recommended 2.9 percent cut, which would amount to a $48,765 reduction.
"What I pay attention to is what the (legislative committee) recommends," White said. "I'm greatly interested in what the governor recommends--it's important to know whether the governor is on your side or not in this battle to be funded."
White added that Barbour has usually been a strong supporter of MAC and the arts, and that he considered Barbour's recommendation part of a broader set of proposed policy reforms.
Funds from the federal government and from private sources will help the Arts Commission weather incoming cuts. The National Endowment for the Arts typically contributes around $900,000 to the commission's $3 million operating budget.
The Greater Jackson Arts Council, one of the Arts Commission's grantees, is also well-insulated from potential cuts for next year. Jon Salem, the council's programs director, said that the council is in the first year of a two-year operating grant from the Arts Commission that will provide around $22,000 toward the organization's two full-time and two part-time staff. The remainder of the Arts Council's $500,000 annual budget comes from the city of Jackson, Hinds County, the Jackson Convention & Visitors Bureau and private donors, Salem said.
"(The Arts Commission grant) is a small portion of our funding," Salem said. "I don't think we would feel the impact (of state cuts) in the immediate next fiscal year. Ironically, this is one of our strongest years of funding."
The Greater Jackson Arts Council and Jackson Arts Collective host the annual Jackson State of the Arts forum this evening. The free event is 6 p.m. to 9 p.m. at the North Midtown Arts Center, located at 121 Millsaps Avenue.