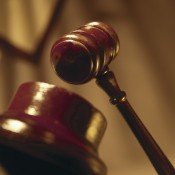 Monday, Jan. 3
6 p.m., Jackson State of the Arts 2011 at North Midtown Arts Center (121 Millsaps Ave.). The open forum is for all greater Jackson arts scene participants: teachers, musicians, grant-organization members, gallery owners, etc. Free; call 601-497-7454.
Through Jan. 3
Annual Christmas Tree Recycling Program. The City of Jackson encourages residents to recycle their Christmas trees as part of its "Save One for the Chipper" Christmas tree-recycling program. The program provides residents the opportunity to drop off trees at one of the following locations: Mynelle Gardens, (4736 Clinton Blvd.), Parham Bridges Children's Playground, (5055 Old Canton Road), Sykes Park (520 Sykes Road) and the Dizzy Dean Museum (next to Smith-Wills Stadium, 1326 Lakeland Drive). City crews will chip the trees into mulch for the city's landscaping projects and offered to the public at no cost. Call 601-960-1840 or 601-960-0000.
Tuesday, Jan. 4
5:30 p.m., Jackson Public Schools Board Meeting at Jackson Public Schools (621 S. State St.). The JPS Board meets for its discipline session, open to the public. Free; call 601-960-8700.
Wednesday, Jan. 5
Noon, "History Is Lunch" at William F. Winter Archives and History Building (200 North St.). Vintage rocker Andy Anderson discussed his new book, "Memoirs of the Original Rolling Stones." Bring a lunch; coffee/water provided. Free; call 601-576-6850.
Thursday, Jan. 6
11:45 a.m., Pelvic Organ Prolapse: What's Going on Down There? Jan 6, at Baptist Medical Center (1225 N. State St.), in the Baptist for Women Conference Center. If childbirth left you with an unpleasant rearrangement of your pelvic organs, Urogynecologists Dr. Robert Harris and Dr. Steven Speights explain how minimally invasive laparoscopic surgery can correct this condition. Registration is required. $5 optional lunch; call 601-948-6262 or 800-948-6262.
6 p.m., Precinct 1 COPS Meeting 6 p.m., at Jackson Police Department, Precinct 1 (810 Cooper Road). These monthly forums are designed to help resolve community issues or problems, from crime to potholes. Call 601-960-0001.
Friday, Jan. 7
9 a.m., Friday Forum at Koinonia Coffee House (136 S. Adams St., Suite C). Jackson City Council President Frank Blunston is the speaker. Free; e-mail [e-mail missing].
10 a.m., Secession Revisited at Old Capitol Museum (100 S. State St.). Commemorate Mississippi's Civil War Sesquientennial where it all began. Historians Tim Smith and George Rable analyze the 150th anniversary of Mississippi's decision to leave the Union, setting the state's course to civil war. Free; call 601-576-6934.
Saturday, Jan. 8
7 a.m., Mississippi Blues Marathon and Half-Marathon in downtown Jackson. The race takes place on Elvis Presley's 76th birthday. The event includes a full marathon and a half-marathon, a one-mile kid's marathon, a wheelchair division and relay teams. The Matthew Davidson Band performs. A portion of the proceeds benefits the Mississippi Blues Commission. Registration prior to the race is required for all runners. $20-$105 registration fee; call 601-664-5726.
8 a.m.-3 p.m., Roll Off Dumpster Day. The City of Jackson's Solid Waste Division is encouraging citizens of Jackson to participate by taking tree limbs, other yard debris and household items to one of their designated locations. Residents may bring all household furniture and appliances for disposal; however, tires, chemicals and gas tanks are not accepted. Free; call 601-960-0000 for drop-off locations based on ward.
11 a.m., Parent/Guardian Education Advocacy Trainings at Lumpkin's BBQ (182 Raymond Road). Sessions are on the second Saturday of each month, and the topic varies. Lunch provided. Please RSVP. Free; call 877-892-2577.
2 p.m., Women's Voices in 2011 at Masonic Temple (1072 John R. Lynch St.). The Jackson Area NOW is the sponsor of the forum. Open to the public. E-mail [e-mail missing].
Through Jan. 10
Super Bowl Raffle. Buy raffle tickets for a Super Bowl trip package for two to Super Bowl XLV on Feb. 6. The deadline is Jan. 10. Proceeds benefit Jobs for Mississippi Graduates (JMG), a dropout prevention program operating in all eight JPS high schools. $100; call 601-978-1711.
Through Jan. 19
Mississippi Health Awareness Day Call for Host Sites. The Coalition for a Healthier Mississippi is actively recruiting host sites and vendors to perform free health screenings during Mississippi Health Awareness Day on Thursday, Jan. 20, 2011. Call 601-487-8269 or John Victorian at 601-487-8275.
Through Feb. 27
Jackson State University Alumni Association Membership Drive at Jackson State University (1400 John R. Lynch St.). The Jackson-Hinds chapter is currently seeking new members to join the association. $25 membership; e-mail [e-mail missing].
Ongoing
Jackson Public Schools Call for Volunteers. Jackson Public Schools is seeking volunteers from the community to be mentors for seniors enrolled in the Advanced Seminar: Employability Skills course. Call 601-960-8310.
Medical Mall Moment Report at WOAD 1300 AM. Find out about the Jackson Medical Mall Foundation's current activities every second Friday of the month at 8:30 a.m. Call-ins to 601-995-1400 are welcome. Send your questions and comments in advance to [e-mail missing] or call the office for more information. The broadcast is also available on jacksonmedicalmall.org. Call 601-982-8467.
Cancer Rehab Classes at Baptist Medical Center (1225 N. State St.), in the Activity Room of the Hederman Cancer Center on Tuesdays and Thursdays at 2 p.m. The class helps cancer patients enhance cardiovascular strength, endurance, their immune system and bone density. It helps to increase overall strength and stamina, decrease fatigue and weight loss, and improve digestion. Registration is required. Free; call 601-948-6262 or 800-948-6262.
You Have the Mic at Afrika Book Cafe (404 Mitchell Ave.). The open political forum for discussing Jackson's current issues is hosted by Othor Cain and Mista Main of Hot 97.7 FM on Mondays from 6-8 p.m. E-mail [e-mail missing].
Weekly Storytime at Pearl Public Library (2416 Old Brandon Road, Pearl). Each Tuesday, Baby Bookworms Storytime for children ages birth-36 months is at 9:30 a.m., and Preschool Storytime for children ages 3-6 is at 10:30 a.m. The event includes stories, rhymes, music and a puppet show on the last Tuesday of the month. Free; call 601-932-2562.
Youth Women's Cycling Group Sep 25-Dec 31, at Ridgeland (Get fit while participating in a fun, recreational environment Saturdays at 10 a.m. The club is for young girls ages 13-17. Free; call 601-559-5577.