Wednesday, August 3, 2011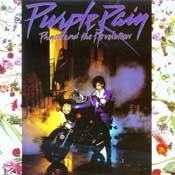 As my siblings and I were growing up, my daddy turned us on to The Statler Brothers, Oak Ridge Boys, Kenny Rogers and for balance, the gospel group The Happy Goodman Family. I knew the words to "Elvira" long before learning "Jesus Loves Me," but we enjoyed all types of music.
That began to change for me in first grade. A music teacher would come once a week and allow us to bring our own records. I was so excited. But then I realized that my classmates had either way hipper parents than I did, or they had teenage siblings. The records they brought to school were way cooler than the ones I owned. The only records I owned were Strawberry Shortcake and Sesame Street Live. I knew Daddy wasn't about to let me take his records to the schoolhouse. I remember kids bringing Culture Club, Sugar Hill Gang and Duran Duran to class, and I thought that was so awesome.
I pestered my parents until they bought me Michael Jackson's "Thriller" so I could have an album to bring to music class. I couldn't wait to get to the album-swap portion of music class. After saving up my money, I bought my first records (Tracy Ullman's "They Don't Know" and Van Halen's "I'll Wait"), and I was thrilled to share them with everyone. They'd finally see just how cool I was. Secretly, I worshipped those albums and was glad my cool factor won over my toughest critics—Mrs. Tucker's first-grade class.
The album swap drove me more toward rock 'n' roll, and I now have a deep appreciation for all music that falls under it. Album swap was my Pandora's music box. When summer arrived, my friends and I had a blast dancing to Prince's "Let's Go Crazy" soundtrack, staying up late to watch "Friday Night Videos," learning Pat Benatar's dance in "Love is a Battlefield" (I can still do it!) and making crazy costumes with our moms' scarves, pretending we were in Ratt's "Round and Round" video.
Every summer since then, I pull out my 1984 summer play list and put it on heavy rotation at the house. I've had a great summer so far this year, and some in the past, but the summer of 1984 was the best.
Right now, Jackson's smokin' hot with summer concerts. Wednesday night, hit up Will and Linda at Pelican Cove's Open Jam Night, Dreamz JXN hosts Wasted Wednesdays, and Poets II has DJ Cadillac.
Thursday, blues icon T-Model Ford plays at Hal and Mal's, Hot Shots in Byram hosts Karaoke, and Jason Turner plays at Fuego's.
Start off Friday the right way by checking out Dandy and the Lions at Fenian's, Cucho and Amigos at Underground 119 or the Art Institute at Ole Tavern, and especially don't miss North Midtown Arts Center's first of many Vinyl Nights. The Martini Room at The Regency hosts Martini Fridays. One of Jackson's most beloved bands, Hunter Gibson and the Gators, celebrates its 20-year anniversary at Shucker's with a two-night gig, Friday and Saturday.
Also on Saturday, Smithfield Fair plays at Covenant Presbyterian Church, Double Shotz perform at Sportman's Lodge, Martin's hosts Cadillac Funk featuring Gary Burnside and The Bailey Brothers, and Shadz of Grey play at Philip's on the Rez.
On Sunday, Sophia's in the Fairview Inn has Knight Bruce playing piano during brunch, and the King Edward hosts Howard Jones Jazz Trio at their Sunday brunch.
Check out Martin's late night jam on Monday, and then head to Ole Tavern when it starts up its Pub Quiz. On Tuesday, Jesse "Guitar" Smith will play Burgers and Blues, and Underground 119 kicks off its new Tuesday night event with Jesse Robinson and friends.
Have a great week!