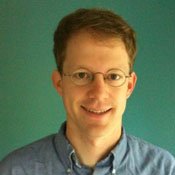 Josh Evans just got a kick start for his film project, "Young Bros," a short film about a couple of 10-year-old boys pulling pranks during the summer in Jackson.

Evans, 28, wrote the screenplay a few months ago, about the same time his old friend, Alex Warren, returned home from New York state, intending to make films in Mississippi. They founded Fat State Films and began collaborating. Finding money to make their films was a top concern.
Earlier this week, Fat State Films posted its project on Kickstarter.com, an online "funding platform for creative projects." The website lets readers decide what projects they want to support financially.
As of this morning, 27 different backers had pledged $1,775 to Fat State Films, more than half its $3,500 goal.
"It's a really, really cool way to support the arts," Evans said.
Fat State Films will give their backers incentives, including post-card updates, T-shirts, posters and copies of the completed film. Evans plans to begin shooting his film at the end of May. With Kickstarter.com support, the project can start on schedule.
Evans attended Jackson Academy, then Ole Miss. When he started college, he liked working on plays and films, but then he got more interested in novels and short stories.
"It wasn't happening," Evans said. Frustrated, he returned to writing plays and screenplays.
"I had a super fun time with it. The joy of writing came back to me."
To pay the bills right now, Evans paints houses. He's married to Mary Elizabeth Evans, who works for Midtown Partners. The couple lives in Fondren.
The support from other filmmakers amazes Evans. Young people are looking to be a part of it, he says, and veterans in the film business want to help.
Evans' friend and collaborator Warren, who will direct the film, comes to the project with connections. His father owns Don Warren Film and Video, a Jackson-based production company. Also involved with Fat State Films are Azod Abedikichi and Robby Piantinida, both Jackson filmmakers.
"We've got all these connections in Jackson," Evans said. "Right now, Jackson, Miss., is the best place for us to be making movies."
To find out more about "Young Bros," visit Fat State Films' Kickstarter page.
More like this story