Thursday, September 30, 2010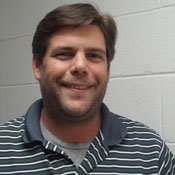 As a state archeologist, Robert Myrick often gets questions about finding gold and dinosaur fossils. But unlike the fictionalized Indiana Jones, Myrick plays a large role in preserving Mississippi's history.
"There are a lot of misconceptions about being in the field, people don't really know what it entails," Myrick says.
Myrick, 31, is an archaeologist with the Mississippi Department of Transportation where he surveys and collects artifacts from prehistoric Native American sites and historic homes more than 50 years old.
"The main importance (for) saving archaeological sites is the information they contain. We hate to destroy any archaeological site, but when we do, we get as much info out of it as possible," he says.
Myrick, who lives in Brandon, is one the organizers for the Mississippi Archeology Expo at Millsaps College Saturday, Oct. 2. The expo is a hands-on archeology fair for adults and children, and includes activities such as artifact identification, pottery making, stone-tool making along with artifact displays.
Myrick, who grew up in Vicksburg, started out as a biological engineer major at Mississippi State University. After taking an introduction archeology class, however, he changed his career path and earned a bachelor's degree in anthropology in 2005.
"My professor was awesome, and I had so much fun that class that I started taking other archeology (and) anthropology classes," he says. "Eventually one of my professors looked at my transcript and told me if I wanted more classes that I needed to change majors."
In honor of Mississippi Archaeology month, Millsaps College hosts the third annual Mississippi Archaeology Expo Saturday, Oct. 2, from 10 a.m. to 4 p.m. The event is free and open to the public.