Wednesday, September 29, 2010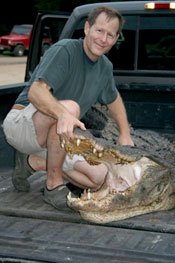 In addition to creating a better Jackson, these civil servants are here to help to move and improve the capital city. They represent each area of Jackson in it's pursuit of improvement. Here are some facts about each ward, and it's councilman/woman:
Ward 1
by Adam Lynch
Community Spaces
Lakeland Youth Baseball (1399 Lakeland Drive, 601-960-0471) Lakeland Youth Baseball has a softball and batting cage complex for the area's youth.
Manhattan Park (5401 Manhattan Road) Contains picnic areas, restrooms, walking trails and a playground.
Parham Bridges Park (5505 Old Canton Road) Parham Bridges Park has a pavilion, trails and tennis courts.
Facts and Places of Interest
LeFleur's Bluff State Park and Golf Course (601-362-5485 2140 Riverside Drive) LeFleur's Bluff Stake Park is one of the few wetland areas of this size so close to a major city in the country. Few other places sport rare species of sawback turtle mere miles from a major downtown crosswalk.
Behind the Eastover neighborhood are hundreds of acres of forest and a beautiful view of the Pearl River. Unfortunately, most of it is private property.
Meet Your Councilman
Jeff Weill is the lone Republican on a city council dominated by Democrats, and his conservative fiscal policies run counter to the attitudes of many other members of the council. Weill, an attorney and mediator with an office on Lakeland Drive, won the city council seat during a 2007 special election after Ben Allen stepped down for health reasons. Almost any politico agrees that government branches exist to monitor every other government branch, and to this end, Weill remains dedicated. The councilman seeks to answer the drop in city tax revenue with considerable cuts in city services, including the city's bus system and the city's management of tennis and golf courts and city swimming pools.
Weill could be considered the ultimate Boy Scout. He has three sons and is a member of the Andrew Jackson Council Boy Scouts of America. He also knows how to plug an alligator with a 12-gauge. The best way to get in touch with Weill is by e-mailing him at [e-mail missing] or calling him at 601-960-2051 or 601-366-3444.
Ward 2
by Ward Schaefer
Community Spaces
Tougaloo Community Center (318 Vine St., 601-960-1423) The Tougaloo Community Center has activities for elderly citizens and basketball courts for younger ones.
New Hope Baptist Church (5202 Watkins Drive, 601-366-7002) Founded in 1913, New Hope Baptist Church has grown substantially under Pastor Jerry Young, who took over in 1980.
Hamp's Place (3028 W. Northside Drive, 601-981-4100) Hamp's is a popular watering hole after work and a club that draws a younger crowd at night.
Facts and Places of Interest
Tougaloo College (500 W. County Line Road, 601-977-7768) Tougaloo College was the epicenter of civil-rights organizing and a safe space for meeting and training activists.
Lake Hico Park (4851 Watkins Drive) The park adjoining Lake Hico closed to resist integration, but since its reopening in the 1990s, it has become a hub for recreation.
Meet Your Councilman
An attorney and activist, Chowke Lumumba won his first race for Ward 2's council seat in 2009. Born Edwin Taliaferro in Detroit, Lumumba attended college and law school in Michigan. In addition to representing high-profile criminal defendants such as Tupac Shakur, he has represented plaintiffs in civil-rights suits against the city of Jackson and the Jackson Police Department. He has also been active in numerous civil-rights and black separatist groups, including the Republic of New Afrika and the Malcolm X Grassroots Movement.
The best way to contact Lumumba is by calling his law office (601-353-4455) or his Council office (601-960-1091). Organizer that he is, though, Lumumba also has an active community group, the People's Task Force (601-353-5566), designed to handle many of his constituents' issues.
The task force organizes quarterly People's Assemblies, on the second Saturday of every third month, that alternate locations between the east side of Ward 2, at Word & Worship Church, and the west side, at Faith Worship & Outreach Church or Cynthia Church of Christ Holiness. The next People's Assembly is Dec. 11.
Ward 3
by Adam Lynch
Community Spaces
Medgar Evers Home Museum (2332 Margaret Walker Alexander Drive, 601-977-7710), home of slain civil-rights worker Medgar Evers.
Sutton Home (1305 Ridgeway St.) a duplex rental unit personally destroyed by Mayor Frank Melton and his two bodyguards in 2006 during what some observers called a drunken rage.
Jackson Medical Mall, (350 Woodrow Wilson Ave., 601-982-8467) a refurbished 1960s mall that now houses a slew of medical and business suites, government offices and restaurants.
Bully's Restaurant (3118 Livingston Road, 601-362-0484) home of the best beef barbecue ribs in Jackson, despite what anybody else says. Great beef ribs are notoriously hard to find.
Tony's Hot Tamales, (230 Woodrow Wilson Ave., 601-366-9591 ) Tony's Tamales has been a mainstay in this neighborhood for decades only because the food is incredibly good.
Meet Your Councilman
Stokes is an enigmatic and controversial figure who has occupied the Ward 3 seat for more than a decade. Stokes is a Jackson State graduate with a bachelor's degree in criminal justice, a master's degree in public policy and doctorate degree in law from Thurgood Marshall School of Law in Houston.
For the last decade, Stokes has maintained an unwavering hold upon the Ward 3 council election, with no serious challenger from either the Republican or Democratic parties or from independents. Stokes has coordinated the annual Martin Luther King Jr. celebration and parade for the past 15 years and has organized a city parade honoring civil-rights activist Medgar Evers for eight years.
Stokes is one of the leading personalities making news at council meetings, proffering motions that languished in the council Planning Committee for years before he found himself head of the committee under the administration of Council President Frank Bluntson and in a position to get his prized motions up for a vote, including renaming streets and facilities after popular neighborhood personalities in his ward.
The best way to reach him is by calling 601-960-1090. Ask for "Ms. Mangum," or the message won't go anywhere.
Ward 4
by Lacey McLaughlin
Community Places
Mynelle Gardens (4736 Clinton Blvd., 601-960-1094) Mynelle Gardens is a hidden gem in Ward 4. The garden once belonged to Mynelle Westbrook Hayward. The city purchased the property in 1973, and now maintains the gardens, which consists of seven acres of paths, flowers, bridges and cascading water fountains.
Hawkins Field (1450 Lavernet Road, 601-354-2789) Hawkins Field is the only airport within city limits. The airport provides facilities for private or corporate jets, and it draws large crowds every year for its annual airshow.
Raines Park (5260 Clinton Blvd.) This park has walking trails, a playground and picnic tables.
Mama's Sweets-N-Eat (2017 Boling St., 601-713-0550) Mama's Sweets-N-Eats is former Councilman Bo Brown's favorite place for lunch in Ward 4.
Fact
Ward 4 is one of the largest wards, measuring almost 20 miles and includes ample green space.
Meet Your Councilman
Frank Blunston is a native of Clarksdale, but he has lived in Ward 4 Since 1965. Prior to serving on city council, Blunston was a youth-court counselor for 24 years and an adjunct professor of criminal justice at Jackson State University.
Blunston said he meets with all of his ward's neighborhood associations on a rotating basis. He hosts the weekly radio show "Straight Talk" on Sundays from 3 p.m. to 6 p.m. on 1300 AM, where he discusses community issues. He also organizes the annual WOAD-WKXI Craig Blunston Senior Citizens Christmas Give-Away, a senior citizen food drive named after his late son. Blunston can be reached on his cell phone at 601-317-2713 or office at 601-960-2052.
Ward 5
by Ward Schaefer
Community Places
JPS Career Development Center (2703 First Ave, 601-960-5322.) Jackson Public Schools' Career Development Center offers vocational education classes by day and adult-enrichment and trade classes by night.
Capitol Neighbors Association Community Network Center (411 Broad St., 601-750-8388) A variety of groups use this community center, including Voice of Calvary Ministries.
Green Light Inn (1023 Winter St., 601-354-9329) Green Light Inn has served the Gowdy neighborhood for decades.
Christ the King Catholic Church (2303 Lynch St., 601-948-8867) Christ the King Catholic Church is the city's first African American Catholic church west of Mill Street.
Koinonia Coffee House (136 Adams St., 601-96-3008) Koinonia Coffee House hosts the weekly Friday Forum and is a center for community dialogue and uplift, both informal and formal.
Facts
JSU School of Engineering Building (Lynch Street and Metro Parkway) JSU's School of Engineering is one of Jackson's first LEED-certified buildings
COFO Building (1017 Lynch St.) From 1961 to 1965, the COFO building was the headquaters of the coalition of civil-right organizations that helped organize 1964's Freedom Summer, among other activities.
Meet Your Councilman
Charles Tillman has served as Ward 5's
representative on the City Council since 2005. The Brookhaven native is a retired educator—former principal at Rowan and Brinkley middle schools, as well as a former president of the JPS School Board.
Tillman, 78, has a bit of a patrician air and is usually dressed in a coat and tie in public. A familiar face at several regular community events, he's, nevertheless, a little difficult to catch on the phone—at least for a reporter. He writes a regular paper newsletter, "Keeping You Informed," for Ward 5 residents. Catch him at his City Council office (601-960-1092) or at home (601-922-8844).
Ward 6
by Lacey McLaughlin
Community Places
Lumpkin's BBQ (182 Raymond Road, 601-373-7707) Not only does Lumpkin's BBQ have mouth-watering barbecue and blues lunches, owners Monique and Melvin Davis often open their business after operating hours to host community forums, belly-dancing classes and meetings.
Sykes Park (520 Sykes Road) This community center has a senior citizens' center, gym, baseball and softball fields, tennis courts and a playground.
Terry Road Park (3877 Terry Road) TerryRoad Park has a playground and picnic area.
Vowell's Market Place
The city of Jackson recently dedicated $50,000 to transforming a former Kroger on Raymond Road into a Vowell's Marketplace. The new grocery store, a franchise of the Mississippi-based Vowell's chain, will bring 50 jobs and $10 million in sales to the city.
Diverse Dining
Taqueria Mexicana (1999 Hwy. 80, 601-355-7166) Taqueria Mexicana is an authentic Mexican dining experience. Just be sure to look up the word "menudo" beforehand.
Vittles (747 Cooper Road, 601-372-0106) Vittles is one of Councilman Tony Yarber's top picks for soul food.
Chitoes (1700 Terry Road, 769-233-7647) This Nigerian deli has authentic African cuisine such as plantains, egusi soup and fufu.
Fact
Alta Woods is one of the oldest neighborhoods in South Jackson. The neighborhood formed in the 1920s and served as a site of secession debates during the Civil War era long before it was a neighborhood.
Meet Your Councilman
At 33 years old, Councilman Tony Yarber is the youngest member of the city council. In addition to his councilman duties, Yarber is the principal of Marshall Elementary, father and pastor at P.H.A.T. Church in the Jackson Square shopping center. Yarber is deeply invested in his neighborhood. Since elected in 2009, Yarber has pushed to expand the business community and strengthen neighborhoods in South Jackson. The best way to reach Yarber is at 769-798-6200, on his cell phone, but call after school hours.
Ward 7
by Lacey McLaughlin and Jesse Crow
Community Places
Jackson Community Design Center (509 E. Capitol St.. 601-354-6481) is an urban think tank and research lab that often hosts community forums and meetings.
Belhaven Heights Park (750 Madison St.) Hold a rally or play a game of frisbee on this green space in Ward 7.
Bitches and Brews (Laurel Street) On Wednesdays, head down to Laurel Park in Belhaven with your favorite pet and beverage (no glass containers) at
6 p.m. Even if you don't have a pooch, it's a great way to meet your neighbors.
Eudora Welty House (119 Pinehurst St., 601-353-7762) On Pinehurst you'll find the home of Pulitzer Prize-winning author and Jackson native Eudora Welty.
Facts
Willow the miniature horse lives in Becky and Don Potts' backyard on Robinson Drive.
Ridgeway Street Cigars (Ridgeway Street) Every Wednesday from 10 p.m. to 11:45 p.m., a group of neighbors meets on a porch on Ridgeway Street to smoke cigars and socialize. The Journey Pastor Stacy Andrews, who attends the meet-up, says to "follow the smoke," and you'll know where to go.
Fountain Head (306 Glenway Drive) Architect Frank Lloyd Wright's 1950 home "Fountain Head" is listed in the National Register of Historic Places. Jackson architect Robert Parker Adams lives there.
Meet Your Councilwoman
Councilwoman Margaret Barrett-Simone doesn't just represent Ward 7; she is a fixture of the community. She has spent her entire life in Belhaven and knows just about everyone in her neighborhood. Barrett-Simon may be petite in stature, but as the only woman on the council, she has no problem voicing her opinion and getting things done in her ward. Barrett-Simon played a large role in forming the Belhaven Improvement Association and the Greater Belhaven Neighborhood Association several decades ago. In addition to her duties as councilwoman, she also manages property and is involved with a number of organizations, so she can be a tough one to reach. If you want to get in touch with her, show up at City Hall during a council meeting or call her office at 601-960-1030.