Wednesday, September 29, 2010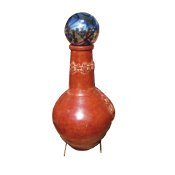 Organizing an outdoor movie night at your house is easy. It's a great way to bring together neighbors, community, friends and family. You'll need just a few items and a little time to make it a great evening that can be duplicated again and again.
Tips!
• Check when the sun sets in your area and get the 10-day forecast. Also check local events calendars to avoid picking a date that clashes with the homecoming game
at your local high school or a downtown street festival.
• Select a movie that is appropriate for the crowd. If you are inviting people of all ages or neighbors you don't know well, yet, stick with a PG or PG-13 flick.
• Decide how food and drink will be handled: potluck, grill, BYOB or snacks only. Consider ordering meat (for your carnivore guests) in bulk from local favorites like Lumpkin's BBQ and Hickory Pit, and have guests bring the sides. Whatever you decide, specify it on the invitations. Also, provide an itinerary, for example: lawn games and kid activities 5-6 p.m.; dinner 6-7 p.m.; movie starts at 7 p.m.
• Use blankets, sleeping bags, beanbags or stadium chairs for seating. If you've got an unused futon or sofa in your garage or den, pull that out, too. Ask guests to bring chairs as well.
• Decorate using a movie motif with things like tickets and popcorn. Make a poster board and balloon marquee for the front lawn.
• Gather all your equipment, whether rented or purchased. You can rent a projector for one day for only $129 at http://www.projector123.com. It comes with step-by-step instructions, cables and a remote. Make sure to test your set-up early in the day. That way if you need to run to the store for an extra cable or call on your tech-savvy brother-in-law, you have time before your guests arrive.
• Your movie "screen" is a white sheet. Use ropes and cords to attach the sheet to a flat exterior wall of your house or the garage door.
• Once it's dark, get everyone seated and introduce the movie. Let folks know where the restrooms are and whether you'll be doing an intermission halfway through the movie.
That's it. Lights, camera, action!
When it gets too cold outside, head inside for game night. Break out all the favorite games like Clue, Life and Monopoly. Find games
25 percent to 90 percent off retail prices at Hudson's Salvage. The Mississipp-based company has new inventory arriving daily. Hudson's Salvage (3366 Terry Road, 601-371-0037; 379 Highway 51 N., Ridgeland, 601-898-9555; 3528 Highway 80, Pearl, 601-936-8988)