Wednesday, September 29, 2010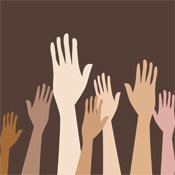 After 42 years of ministry at the Farish Street Baptist Church, the Rev.Dr. Hickman Johnson has seen the iconic Jackson neighborhood through its most prosperous and most trying years. Developers are currently targeting the Farish Street community, the largest African American district in the National Register of Historic Places, in hopes of restoring it to be the hub of culture and activity it was several decades ago. Several nightclubs and a hotel are currently in the works for Farish Street, and those businesses are expected to attract more economic development to one of Jackson's most storied and, historically, most troubled districts.
Hickman saw population and activity decline on Farish Street from the 1970s through the present day. He partially blames the rise of suburban culture catalyzed by white flight where in a post-segregation South, communities lost their homogenous qualities and locals separated themselves by both class and race. Instead of leaving Farish Street like several other churches did, Johnson looked at Farish Street as an important project, ripe with potential for positive change. Johnson says progress in the works today is the tangible result of decades of leadership, planning and community organization. He has a few pointers to offer for stakeholders looking to revitalize their own communities:
Dream big, but start small.
A small quadrant of downtown Jackson has been the area of focus for Johnson, defining his borders from Church Street and Mill Street on one end to Capitol and Lamar streets on the other. Igniting the flames of change can sometimes be an overwhelming task, especially when a novice community organizer looks at all the economic, political and social challenges. Johnson recommends defining borders and celebrating the small, incremental victories that come on the road to achieving a community's full potential.
Build a coalition among community stakeholders.
To rally a small community in downtown Jackson, Johnson relied on other members of the clergy, because no matter the state of the economy or the political climate, churches are the most common place for people to gather. However, Johnson stresses a diverse coalition is important to implement long-lasting changes to any community. His coalition includes local small business owners, leaders in the nonprofit sector and dedicated residents who hunger for a stronger community. Johnson says to find what each person's individual talent is and find ways to put those talents to good use for the benefit of the community in the early planning stages.
Reach out to residents and instill a sense of pride in the community.
Johnson says this is perhaps the most important step of community organizing: By encouraging a neighborly atmosphere among residents, the seeds for a close-knit group of dedicated activists are sown. Get to know your neighbors by planning family-friendly social events and making a point to include minority groups in community outreach projects. Johnson stresses that when everyone feels like they belong to a unique part of a town, know each other and involve themselves in each others' lives, they'll work together on their own to affect change.
Be open to new ideas from others.
Situations will inevitably arise where stakeholders in the community may have the same dream while butting heads on the best means to realize the ends. Johnson says this can either drive community organizers away from achieving their goals, or it can make communities even stronger. When dedicated community leaders begin to passionately believe in their vision, Rev. Johnson says a great many ideas will float around the planning table. He believes the best approach in this case is to govern by consensus, where community activists have no official leader, but instead use the combined assets of local talent and drive to find the best solution.
Set realistic goals within reasonable time frames.
After four decades of tireless work with other community stakeholders, Johnson says Farish Street is finally starting to regain its status as a unique Jackson landmark. Like any meaningful project, revitalizing a community and uniting a small group of people for a common goal of positive change can sometimes take years. Johnson says, however, the road to change will be a lot less bumpy and stressful if stakeholders stay realistic in what they strive for and make long-term investments in overseeing the community's growth and success.