Tuesday, September 28, 2010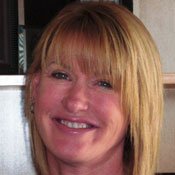 In an effort to end domestic violence, Sue Else is working to put the issue in the national spotlight.
Else is the president of the National Network to End Domestic Violence and guest speaker for the Mississippi Coalition Against Domestic Violence's "Purple for Peace" luncheon Friday at the Hilton Jackson Hotel.
This morning Else is in Los Angeles for a special guest appearance on the "Dr. Phil" show. This month, her organization partnered with Dr. Phil McGraw for his show's season-long campaign to end the silence on domestic violence.
During Friday's luncheon, Else will speak about her organization's role in family-violence prevention. The national network works with its state members and advocates for domestic-violence programs and policies on the national level. The inaugural "Purple for Peace" luncheon is in honor of National Domestic Violence Awareness Month and the coalition's 30 years of service.
Else started her career volunteering at a women's shelter in Ames, Iowa. She earned her bachelor's degree in psychology from Iowa State University and served as president and CEO of Hope House, a women's shelter, for 18 years. Under her leadership, the program grew from providing basic services to a comprehensive organization with life-training skills programs and healthcare for victims. Hope House also grew from 13 staff members with an annual budget of $260,000 to more than 70 staff members with a budget of 3.5 million.
"Purple for Peace" is Friday, Oct. 1, at the Hilton Jackson Hotel (1001 E. County Line Road). Jackson Free Press Editor-in-Chief Donna Ladd is the mistress of ceremony. During the luncheon, domestic violence advocate Jane Philo will receive the "Purple for Peace" prize. The luncheon also features the "Paint the Town Purple" raffle. The raffle includes a package of gift certificates and one-night hotel stays including the Alluvian Hotel in Greenwood, Old Capitol Inn, Riverwalk Casino-Hotel in Vicksburg, Huntington Grill, Char and Aqua Day Spa. Tickets for the luncheon are $15; raffle tickets are $10. Call 601-981-9196 to RSVP by 5 p.m. today.