Tuesday, September 21, 2010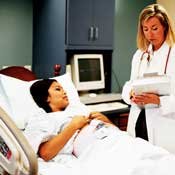 The health-care reform advocacy group Doctors for America is speaking out against Gov. Haley Barbour for joining a 20-state lawsuit against the Patient Protection and Affordable Health Care Act.
"The lawsuits are a distraction from the real work ahead of us to make sure all of our patients have access to affordable, quality health care," Dr. Vivek Murthy, president of Doctors for America, said in a statement. "Instead of wasting taxpayer money on politically tainted lawsuits, we need our elected leaders to focus on implementing health reform to ensure our patients get the care they need when they need it."
Murthy said that the new law provides health care for Mississippi families by prohibiting denial or higher premiums for pre-existing conditions. The law will also provide subsidies to families and small businesses to purchase insurance, and create competitive state exchanges where consumers are in control of their health coverage.
In May, Barbour announced that he would join the multi-state lawsuit and that Jackson attorney Michael Wallace would represent Mississippi's interest without cost to the state.
"The Health-Care Law passed earlier this year is an unprecedented expansion of federal power," Barbour said in May 14 statement. "If Congress can constitutionally mandate that we all purchase health insurance, it can also force every American to buy a car or to invest in Treasury Bonds."
Previous Comments
ID

159892

Comment

Keep up the good work, Gov. Barbour. Maybe it won't be long before Republicans, Independents and other Tea Baggers, who are not RICH, will see the hole that is being dug for them to fall in. This is so cruel and to see so many people believe that he is looking out for them is the BIGGEST JOKE ever told.

Author

justjess

Date

2010-09-22T13:45:00-06:00
ID

159896

Comment

Jess- when will most people going to see that no poltician Republican,Independent, Teabagger, Democrat, Nazi,Commie,etc aren't looking out for people, they all are only looking out for themselves? It doesn't matter what party they belong to.

Author

BubbaT

Date

2010-09-22T14:07:08-06:00