Wednesday, September 15, 2010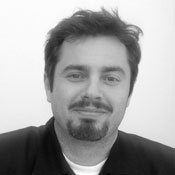 It happens that in the same week that the JFP is celebrating its eighth anniversary, the Fondren Association of Businesses (FAB) celebrated its own milestone--the second-annual members' meeting, this time in the newly re-monikered Duling Hall.
The catered event was well-attended, with lots of news to impart to Fondrenites, from the plans for the Zippidy-Doo-Dah (Sweet Potato Queens) parade and festival--details courtesy of HRH Jill Conner Browne her-own-self--to development plans by Mike Peters and David Watkins to tidbits about the filming of scenes from DreamWorks Studio's "The Help" that will take place in Fondren next week.
The meeting was perhaps most noteworthy because it was happening at all--for years different folks have tried to get a business association working in the Fondren area. A few decades back, the most promising effort, the Woodland Hills Business Association, finally faded away after a great deal of sweat and tears offered by a few hardy souls (the Brown family of Brown's Fine Art taking the lead), as long-time Fondren business owner Buddy Graham explained Monday. He and others praised the FAB board for pulling off this meeting, sticking together and charting a course for the Fondren business district.
Mayor Johnson gave opening remarks at the meeting and told the group that he had just added the word "funky" to his lexicon of adjectives for Fondren. He was referring to the phrase "Keep Fondren Funky," a play on the "Keep Austin Weird" promotional campaign of the past few decades. (Luke Lundemo, owner of the Computer Co-op and Rainbow Fair Trade, told me later in the evening that his son returned from Austin and printed the first "Keep Fondren Funky" bumper stickers.)
The bohemian "Keep Austin Weird" campaign also had humble bumper-sticker origins, but it later became a catchphrase promoted far and wide by the Austin Independent Business Alliance: a model Buy Local group that's spawned similar efforts around the country. Sitting in the FAB meeting, I was reminded of the AIBA and the efforts nationwide to get folks to shop local and stay "funky"--keeping true to their city's authenticity.
Of course, Jeff Good was the one who said it succinctly. After deciding to cut short his keynote address (we were about three hours in already), Jeff summed it up for everyone with the simple phrase "Working Together Works." He then went on to point out everything that "together" could mean, including the embrace of diversity--lifestyles, ethnicities and sexual orientations among them--that makes a place like Fondren "funky" and, hence, prosperous. (He was later awarded the Fondren Businessman of the Year.)
Redone buildings, swanky stores--even cobblestones--don't make for a vibrant local neighborhood. You've got to be inviting as well. That's the mission that the Jackson Free Press launched with eight years ago: To serve as an invitation for various communities in Jackson--and, in particular, the young creative professionals among them--to get together and work together and learn together to make Jackson better. Working together works.
Eight years ago, the JFP was an idea that caused a few of us to put some numbers on paper, buy InDesign, call a commercial printer and see what would happen. Today, the JFP has a total adult readership larger than any Jackson metro radio station's adult listenership. Along with the weekly newspaper, we publish an e-mail daily (five days a week) with more than 6,500 subscribers and a website that extends our reach to nearly 70,000 Jackson area adults. We launched our first-ever iPhone app earlier in the summer and are working on additional apps and Web tools.
Meanwhile, 2010 saw us launch BOOM Jackson magazine as a vibrant, glossy quarterly magazine. (The Fall 2010 issue is out now; call us if you need copies.) BOOM Jackson extends the JFP mission by documenting the progress Jackson's growing cadre of creative professionals is making. From downtown living to business mentoring, BOOM Jackson is a new type of "business+lifestyle" magazine, covering good work being done in the entire metro area to both build up the capital city and improve our lives in the process.
Another anniversary stat: The JFP editorial team has won 19 national reporting awards from the Association of Alternative Newsweeklies in seven years and, just this past week, four more awards from the southeastern division of the Society of Professional Journalists (SPJ) at the 60th Green Eyeshade Awards.
Congratulations to Ronni Mott for winning first place in Non-Deadline Reporting for her work on the Heather Spencer story and preventing domestic violence; the team of Ward Schaefer, Adam Lynch and Donna Ladd for Courts and Law Reporting (competing against all daily and non-daily publications in the 11-state region) for their coverage of the Melton trial; and Donna Ladd for winning first place in Serious Commentary for her essays on Melton's last months in office and his death. Team coverage won second place in Public Service for our reporting on the Two Lakes project and Greater Jackson PAC's shenanigans during the 2009 mayor's race.
In 2002, the Jackson Free Press was four people--Donna Ladd, Stephen Barnette, Jimmy Mumford and myself--although we quickly added both volunteers and staffers as the publication grew. Today we've got nearly 20 people on the payroll and dozens of wonderful contributors who make the JFP and BOOM the best publications in town.
Our most recent addition is Shannon Barbour, who joins the team in a brand new position--marketing coordinator--after returning to Mississippi from a busy stint in the New York magazine world.
In her new role, Shannon will expand the JFP and BOOM Jackson's effort to help Jackson "work together" by creating more events (and recession-friendly promotions) for our readers while using her marketing experience to help local businesses more effectively market their wares. Her early efforts will include the first big BOOM-JFP fashion show Nov. 12
in Duling Hall. Details soon; e-mail shannon
@boomjackson.com to get involved.
What's next? More of what you've come to expect--award-winning reporting, the city's best listings, parties, discounts and invitations to participate in Jackson's renaissance.
Thank you, Jackson, for making us a part of your lives. Stay funky!
Previous Comments
ID

159766

Comment

Love it. Jackie Warren Tatum

Author

J.T.

Date

2010-09-15T12:26:38-06:00