Tuesday, September 14, 2010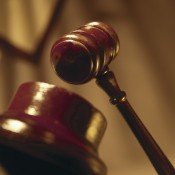 The city of Jackson's Municipal Court Services is giving citizens an opportunity to pay tickets, court imposed fines and court costs while waiving warrant and administration fees for each violation.
The city's amnesty days are this Thursday and Friday, Sept. 16 and 17, from 9 a.m. to 8 p.m. Amnesty days are primarily meant for traffic cases, but will also include misdemeanors with the exception of DUI, domestic violence, crimes involving weapons and crimes against another person.
Citizens should bring their photo identification, social security card and a copy of the ticket to court services at 327 E. Pascagoula St. For more information, call 601-960-1932.